Walmart shooting – live: Suspect Andre Bing 'started spraying' bullets and laughed, co-workers say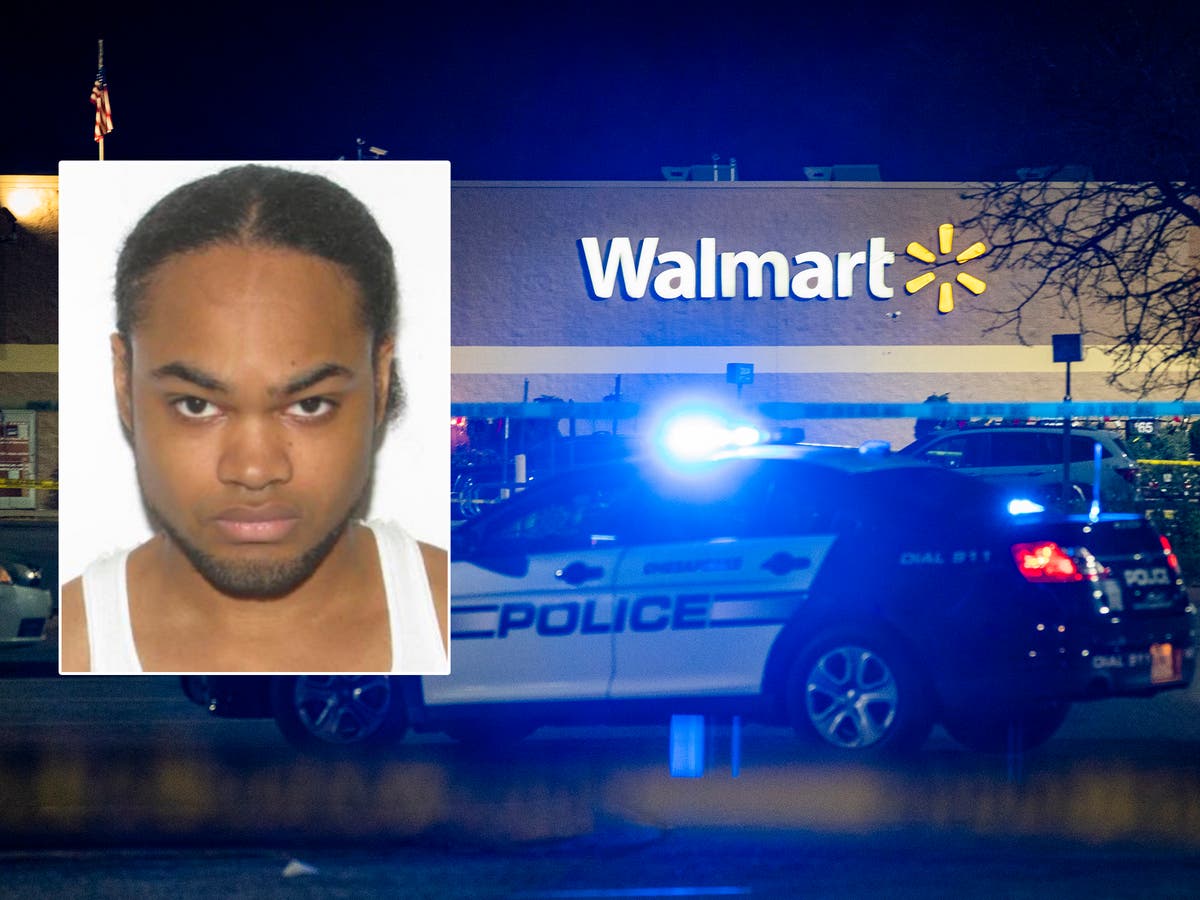 Police spokesperson gives update on Walmart shooting
Giving out the chilling details of the moments when a shooting unfolded inside a Walmart store in Chesapeake, eyewitnesses have said that suspect Andre Bing was "laughing" as he "started spraying" bullets in the break room.
Police have identified Mr Bing, the overnight team lead at the store, for killing six people in a mass shooting before turning the gun on himself, according to authorities.
Police were called to the store at around 10.12pm on Tuesday night to find multiple people dead and injured on the scene.
Six victims were killed in the attack and another four remained in hospital with injuries as of Wednesday morning.
Eyewitnesses have said the gunman had "issues" with other staff members and acted paranoid, saying the "government was watching".
In a statement from police yesterday afternoon, five of the victims were named. A sixth is a minor and so his name was not released.
A motive for the shooting is unknown, but witnesses have said they believe it was planned and he specifically targeted coworkers.