Ukraine news – live: Putin's commanders 'concerned about threats to key naval base'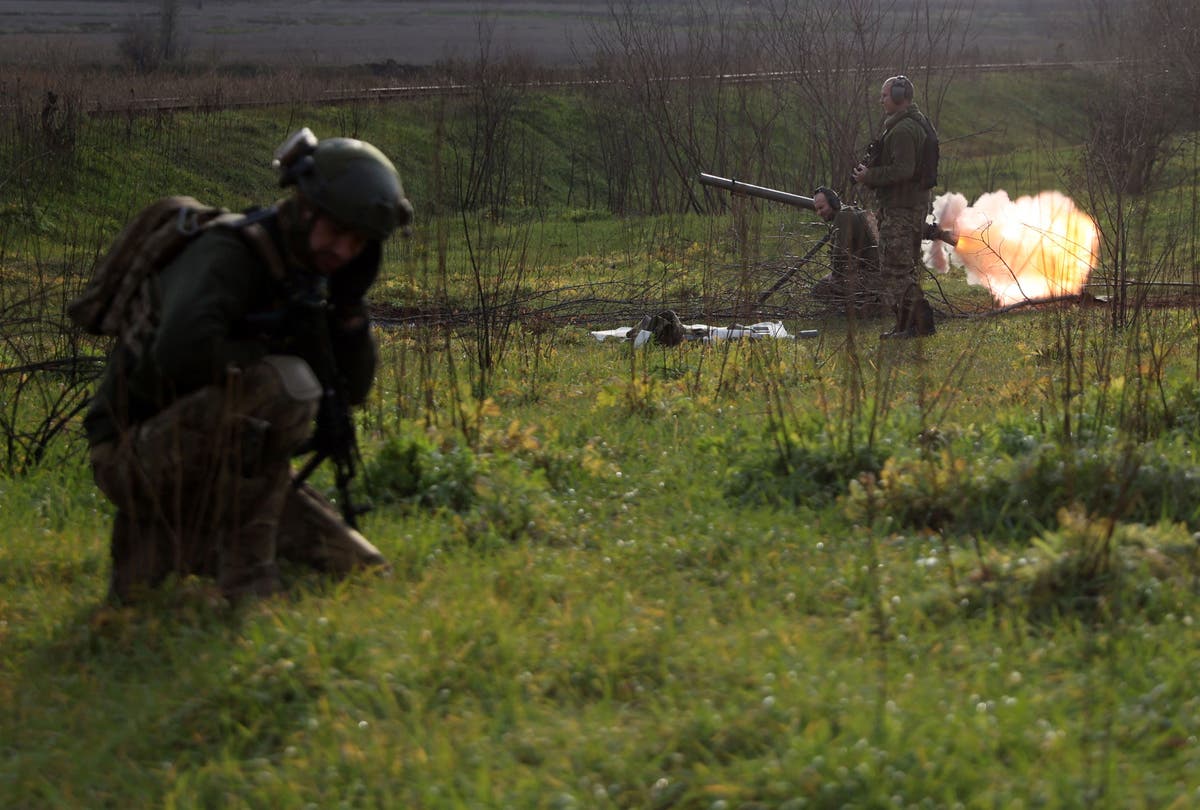 Rishi Sunak condemns Russia's 'barbaric' war in Ukraine
Russian commmanders are concerned after an attack reportedly took place at an oil terminal in Novorssiysk port on Russia's Black Sea coast, the UK ministry of defence has said.
The attack took place on 18 November, and although full details are yet to emerge, the defence ministry said: "Any demonstration of a Ukrainian capability to threaten Novorssiysk would highly likely represent a further strategic challenge for the BSF."
The ministry also said that "Russian commanders will likely be concerned about threats to the Novorssiysk-based amphibious landing ship flotilla," adding: "These vessels are relatively vulnerable without escorts and have assumed a more important role in supplying Russian forces in Ukraine since the Kerch Bridge was damaged in October."
Elsewhere, millions of Ukrainians are most likely to live with blackouts at least until the end of March, the head of a major energy provider said.
Sergey Kovalenko, the head of YASNO, which provides energy for Kyiv, said workers are rushing to complete repairs before the winter cold arrives.