Ukraine news – live: Putin to redouble attacks during EU summit, says Zelensky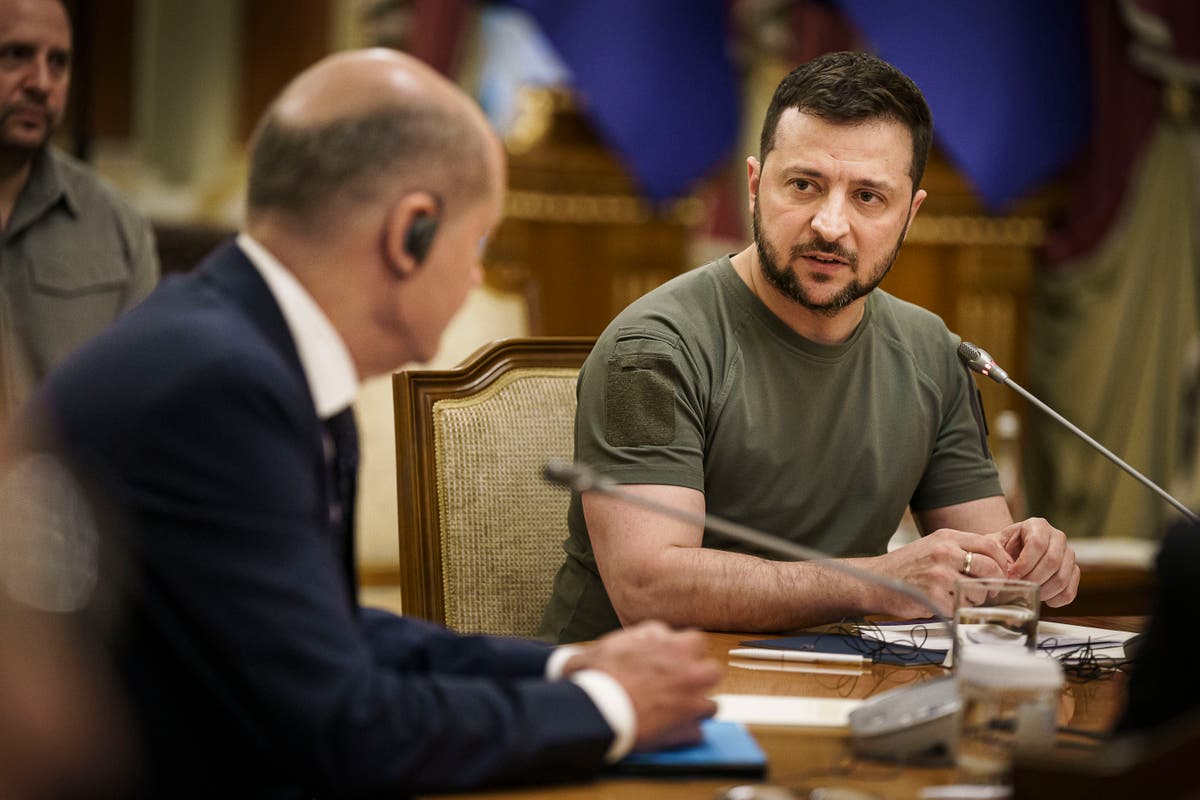 Boris Johnson meets President Zelensky in Kyiv
Russia could intensify its attacks on Ukraine this week as EU leaders are slated to discuss the besieged country's attempt to enter the bloc, Volodymyr Zelensky said on Sunday, adding that "we are ready".
"Obviously, we should expect greater hostile activity from Russia. Purposefully – demonstratively. This week exactly. And not only against Ukraine, but also against other European countries. We are preparing. We are ready. We warn partners," Mr Zelensky said.
Mr Zelensky said that he will deliver new addresses this week, including to Europeans.
Ukraine had applied to become a member of the EU just four days after the invasion began on 24 February.
Meanwhile, the Nato secretary-general Jens Stoltenberg has said that the conflict in Ukraine "could take years" before it reaches a peaceful conclusion.
And in its latest intelligence update for Monday, the MoD claimed Russian troops are becoming exhausted as a result of poor institutional culture, and that Moscow may also be running low on stocks of advanced cruise missiles.