UK Covid variant now most dominant form of virus in US, CDC says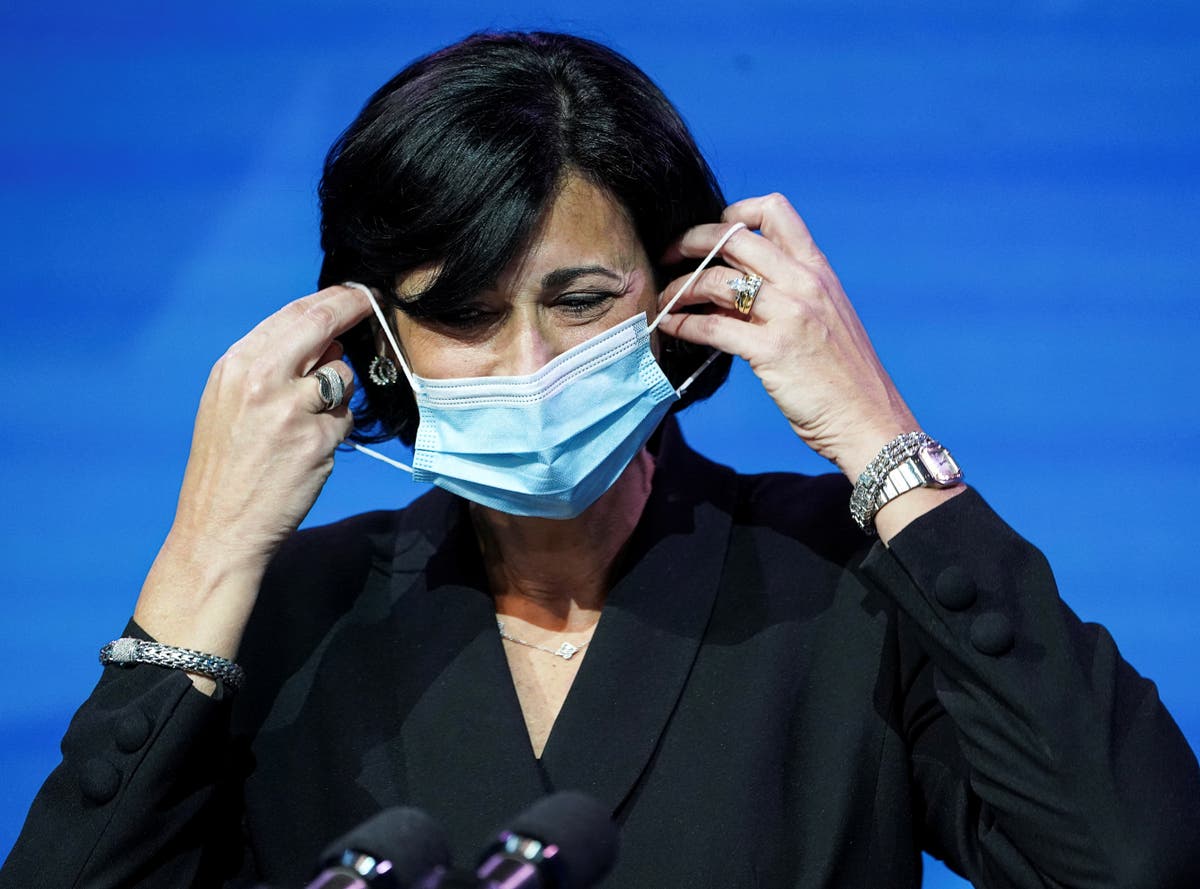 The highly contagious Covid-19 variant that was first detected in the United Kingdom has now become the most common "lineage" of the novel virus in the United States, the CDC says.
Dr Rochelle Walensky, director of the Centers for Disease Control and Prevention, made the announcement about the variant, known as the B.1.1.7, during the White House Covid Response Team briefing on Wednesday.
"Based on our most recent estimates from CDC surveillance, the B.1.1.7 is now the most common lineage circulating throughout the United States," she said, which means it surpassed all other forms of the virus in the country.
"So there are many different lineages. Of the many different potential variants, there are several different kinds – of sort of wild type variants – and this is, in fact, the most common lineage right now," she added when asked by a reporter to explain further.
Research has indicated that the variant, which scientists first discovered in the UK in early December 2020, was more infectious and more deadly compared to other forms of the novel virus.
Read more:
The strain has become more prevalent among young adults in the US, which Dr Walensky said has contributed to the current rise in infection rates and hospitalisations.
Cases and hospitalisations have increased in recent weeks despite the country administering an average of three million Covid-19 vaccines per day.
The country was averaging more than 63,000 new infections per day, which was a 2.3 per cent increase from the previous seven-day average. Hospitalisation admissions were at about 5,000 new ones per day, which was a 2.7 per cent increase from the last seven-day average.
Death rates, in comparison, were still on the decline with the country averaging about 745 deaths per day, which was a 19.7 per cent decrease from the last seven-day average.
"These trends are pointing to two clear truths … one, the virus still has a hold on us, " Dr Walensky said. "Two, we need to accelerate our vaccination efforts and take the individual responsibility to get vaccinated as soon as we can."
There were currently more than 16,000 confirmed cases of the B.1.1.7 variant, and it has been detected in all 50 states of the country, according to data released by the CDC.