Trump finally breaks silence on Matt Gaetz scandal to deny pardon claims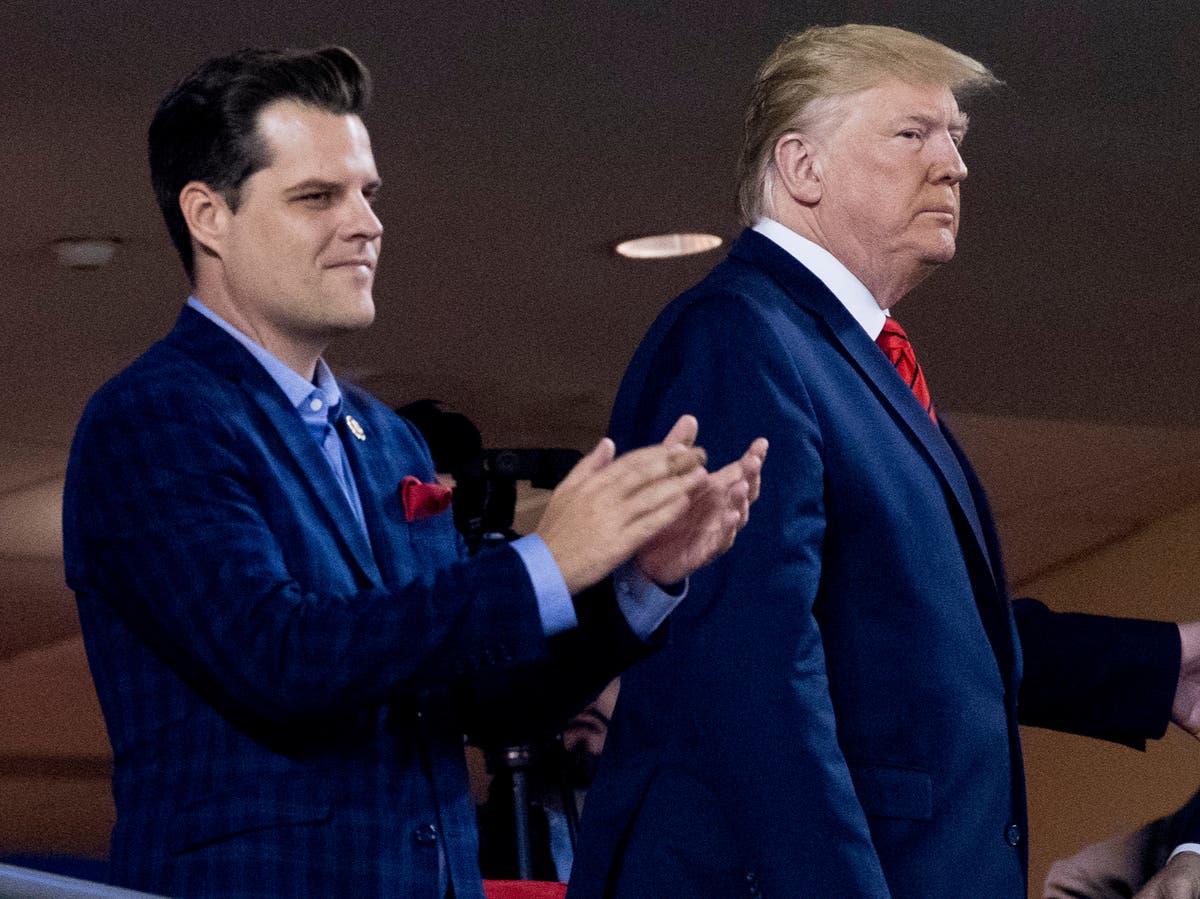 Donald Trump has broken his week-long silence on sex trafficking allegations against Matt Gaetz to deny claims the Florida congressman sought a preemptive presidential pardon.
The former president backed one of his most loyal supporters to dispute reporting in The New York Times that Mr Gaetz wanted "blanket preemptive pardons" for crimes potentially committed.
"Congressman Matt Gaetz has never asked me for a pardon. It must also be remembered that he has totally denied the accusations against him," Mr Trump said in a statement.