Trump didn't report $300k of gifts to State Department as some remain missing, committee finds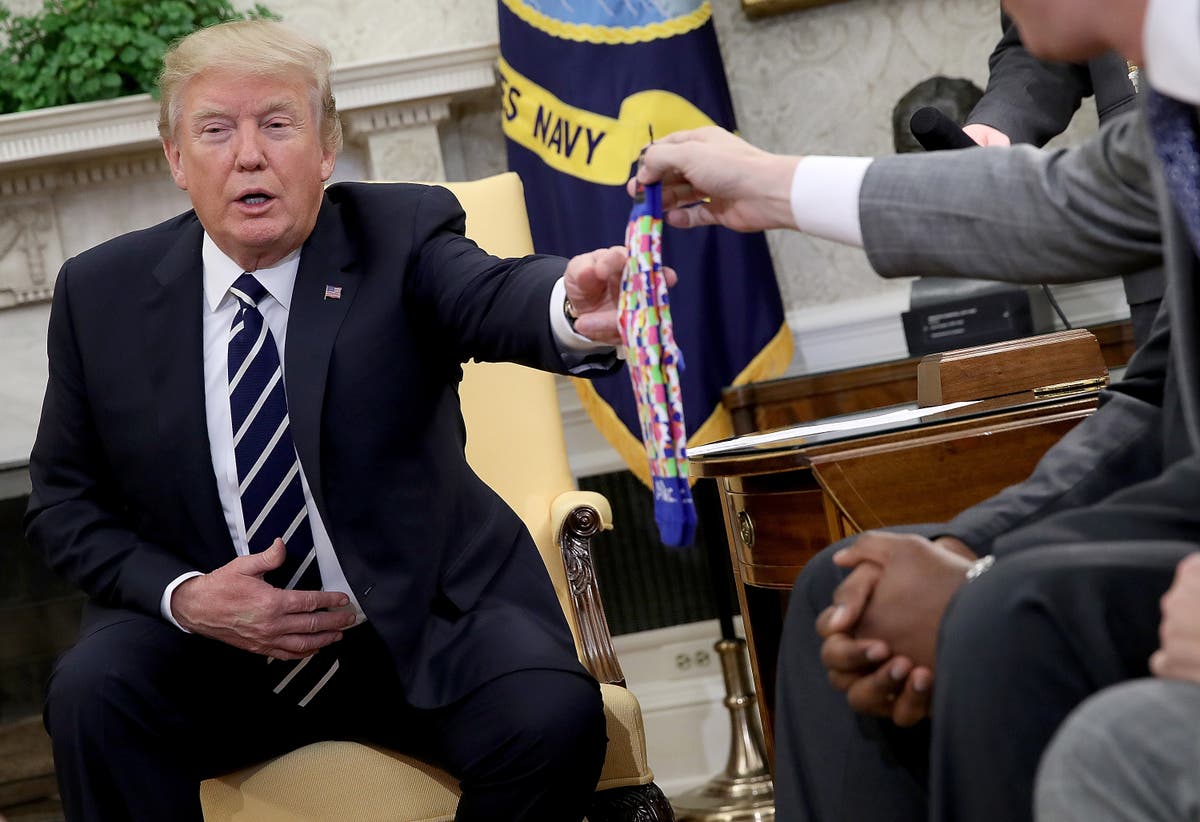 Donald Trump and his family failed to report nearly $300,000 dollars worth of gifts from foreign leaders, some of which still haven't been located, according to a congressional panel.
The House Oversight Committee found that the former president didn't notify the State Department of extravagant gifts from nations like Saudi Arabia, China, and El Salvador, a violation of federal law.
"We've been able to piece all of this together through independent sources, but there could be a lot more given that none of these gifts have been reported and we've only found out about them through different kinds of investigative work and accidents," Representative Jamie Raskin, the ranking Democrat on the committee, told The Washington Post.
The Maryland legislator has also reached out to the State Department directly, seeking documents related to foreign gifts and any related materials "with references to effects on US foreign policy," according to the paper.
Many of the more than 100 gifts at issue are in the care of the National Archives, but some remain missing, like a life-sized painting of Donald Trump from the president of El Salvador and a set of golf clubs from the prime minister of Japan, according to the committee.
Normally, the White House Gifts Unit records all foreign gifts and their value. The Foreign Gifts and Decorations Act prevents officials from personally keeping gifts worth more than $415. Presidents can keep the gifts by paying for them at full value. Otherwise, the objects go to the National Archives for later use in presidential libraries, or to the Department of Interior.
Former members of the Trump White House have previously said the president openly flouted norms on gifts from foreign entities.
Former chief of staff John Kelly said Mr Trump always wanted to keep gifts from foreign leaders, and was adamantly against paying for them.
"He said, 'They gave me these, these are my gifts," Mr Kelly said last year in an interview with the Post. "But I'd say, 'No sir, they gave these to the president of the United States. You have to look at that as an official gift from a country.' He would be totally against that. He was adamant that they were his gifts and he couldn't understood why he couldn't keep these gifts."
The committee's findings come just a day after it was reported that officials are deepening their investigation into Mr Trump's handling of other sensitive materials, classified documents found at his Mar-a-Lago resort in Florida.
The special counsel investigating the former president has reportedly subpoenaed more than two dozen Trump and Mar-a-Lago staffers.
The Independent has contacted Mr Trump for comment.