Top tips for making a Covid vaccine appointment in the US as eligibility opens up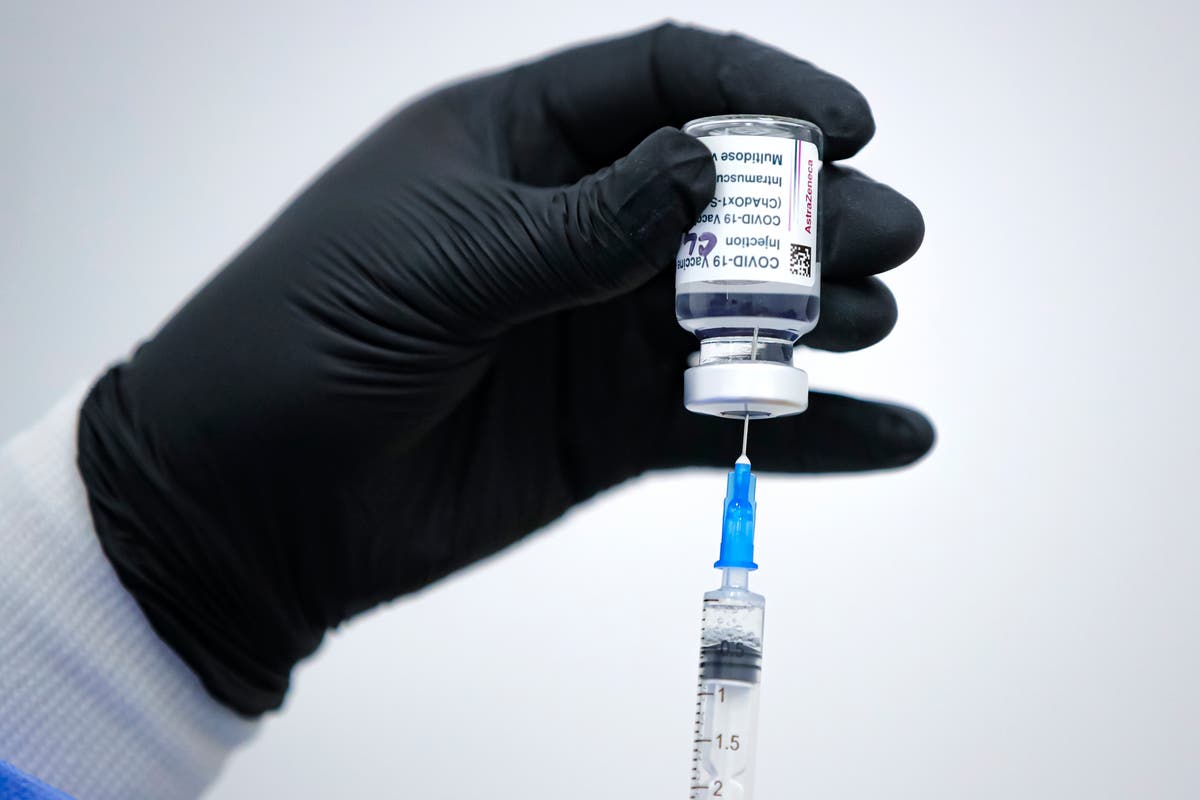 President Joe Biden announced on Monday that vaccine eligibility would be open to all adults in the United States come 19 April – an announcement that will increase demand for the limited Covid-19 appointments available across the country for a period of time.
No matter where someone lives in the country, once their state opens up eligibility to all adult residents there will likely be a surge on vaccination websites of people attempting to book appointments.
Since a majority appointments must be made online, this puts those who are tech savvy at a certain advantage compared to others in booking a coveted spot to receive a Covid-19 vaccine.
The Independent has rounded up some top tips to help anyone access a Covid-19 appointment in their respective state.
Research the vaccine rollout in your state
Although the federal government was responsible for distributing vaccine doses across the country, it is ultimately up to states and local areas how they administer the jabs to residents.
That means understanding exactly what is going on in your individual state is imperative to navigating the vaccination process.
Read more:
State health departments have created individual websites that show the state-run vaccination sites available. Additionally, some of these websites can assist in making vaccination appointments at major locations.
But there are also vaccine doses that have been distributed to local pharmacies and community centres. Those vaccine appointments are not always displayed on state websites, which adds another layer to how residents can get the jab.
Volunteers have also set up websites dedicated to Covid-19 vaccine appointments in their state. California, for example, has a website entitled VaccinateCA that shows vaccine locations and available appointments. Other volunteer-run websites include Masschusett's VaccinateMA, New Jersey's Vaccinate NJ, and Washington's WA Covid Vaccine Finder.
A quick online search could show a similar volunteer-run website for your state if it's not listed above.
Pay attention to local pharmacies
As mentioned above, there is a good chance that the appointments available on your state or local health department's website do not include the vaccination doses given to pharmacies like CVS, Rite-aid, Walgreens, etc.
This is because the federal government launched the Federal Retail Pharmacy Program, which gives vaccine doses directly to local pharmacies outside of the doses that are allocated to the state.
People can access these appointments through two main routes. First, residents can use the VaccineFinder tool, created by the Centers for Disease Control and Prevention (CDC), in order to see what local pharmacies have received doses from the federal government. This tool will then guide people to websites of the respective pharmacies in order to make an appointment, if there are doses available.
A second way people can access pharmacy doses would be to go directly to the websites of CVS, Walgreens, Rite-aid, etc. Each website is updated consistently throughout the week of vaccine doses available at the pharmacies in a resident's area.
Use social media sites
Twitter accounts and local Facebook pages have been created by residents to assist people in their area when finding vaccine appointments at different locations.
There are several Twitter bots dedicated specifically to the New York metropolitan area: @TurboVax and @NYCShotSlots. Both accounts are dedicated to informing residents about available appointments at city and state vaccination sites.
The above accounts also provide residents with helpful information about when to look for appointments and what sites might have new slots in the coming hours.
Several vaccine hunting pages have also been created through Facebook, including one dedicated to southern Florida and another for Oklahoma. In these groups, people share tips about making a vaccine appointment and where new appointments might be available.
Looking for a dedicated social media channel for your area? All it takes is researching on Twitter or Facebook with key words that include your area and "Covid vaccine". Pages will likely come up that are dedicated to relaying available appointments.
Refresh, refresh, refresh
Once you have an idea of what vaccination sites are around you then it is up to you to continually check back to see if new appointment times are available.
These vaccination sites refresh their appointment slots often throughout the day and week. So consistency, as well as patience, when looking at these vaccination sites is important in order to make an appointment.
Also be prepared with your personal information to ensure that once an appointment slot becomes available, you are able to schedule it right then. Although the vaccine is free, some vaccination sites ask for your health insurance information, if you have health insurance, when making an appointment.
Provide assistance to others or reach out for help
The digital age makes it so that most appointments have to be made online, causing problems for elderly Americans and lower-income households without access to a computer.
Some states have developed programmes to assist at-risk population groups in making vaccine appointments and getting them to the appointments. But it still remains largely on the shoulders of the individual to schedule and arrive at their assigned vaccine appointment.
If you know someone who could use assistance, consider reaching out to see if they have yet to receive a Covid-19 vaccine and want one.
There are also volunteer organisations that have been set up to assist with this process, such as Brydge Health, a startup healthcare nonprofit. When visiting the nonprofits website, you can sign up either to receive assistance to get a vaccine or to volunteer for your local community.