'That pilot is a hero': Two dead after helicopter takes 'evasive action' to crash near I-77 in North Carolina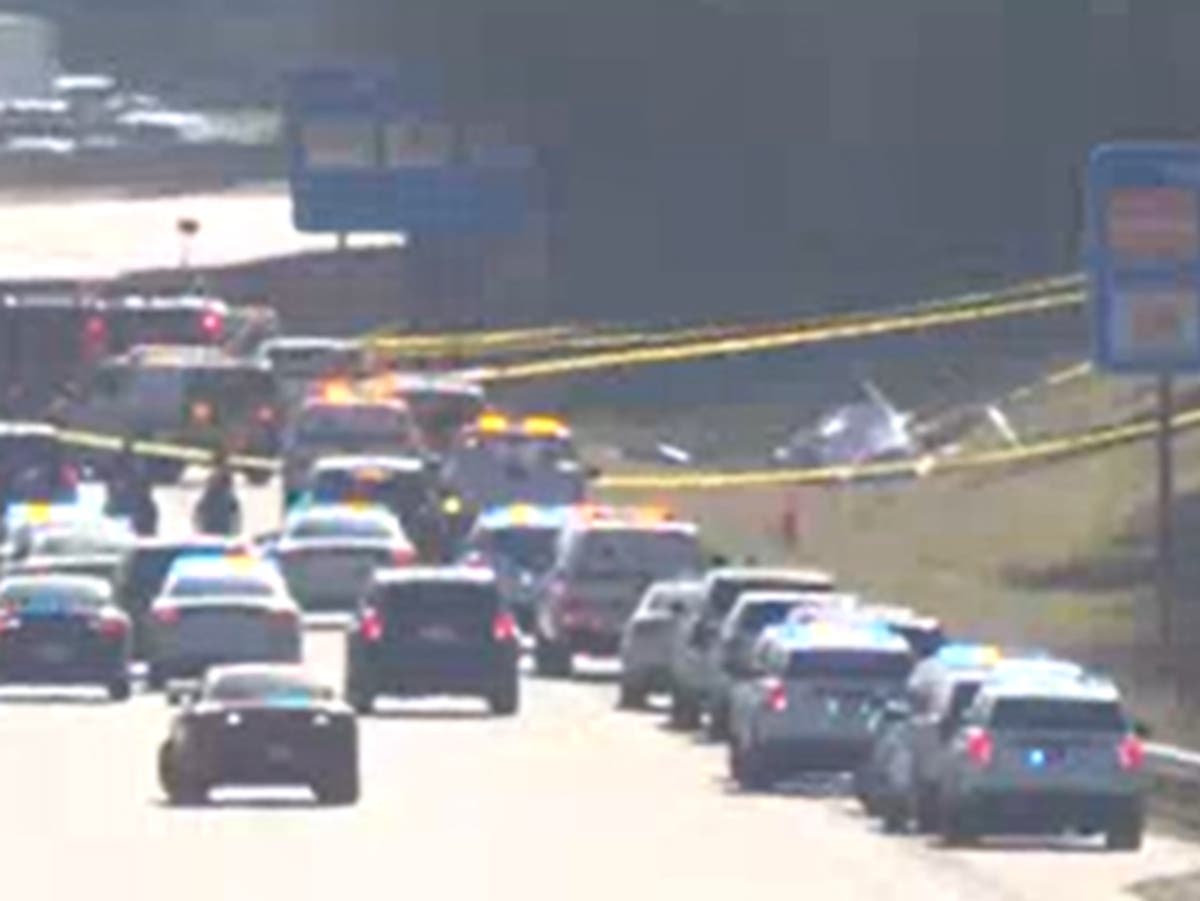 Two people are dead after a helicopter crashed near the I-77 highway in North Carolina just south of Charlotte.
The Charlotte-Mecklenburg Police Department (CMPD) said it had been called to the crash around 12pm on Tuesday and that both the chopper's passengers had been killed.
"Tragically there are two people involved in this crash that will not be going home and spending the holidays with their families," said CMPD chief Johnny Jennings at a press conference on Tuesday afternoon. "It's a tragic loss… I do ask that we pray for the families of both of these victims. It's gonna be a difficult holiday season."
He added that no vehicles were struck or damaged during the crash.
Witness reports indicated that the pilot may have taken deliberate action to avoid crashing onto the highway itself, potentially saving many lives.
A man who saw the crash happen told local brodcaster WCNC Charlotte: "My impression is that he apparently knew he was in trouble. He circled looking for a place to put that down. And on the second circle, I don't think he had any choice, it was going down, and he got it just off the highway and avoided it… You never know what's in somebody's head, but I think that he absolutely knew that he was going to have to put that down. Whoever the pilot was, did their best to put that down where they weren't going to injure a lot of people."
Mr Jennings backed up this assessment: "I have heard that as well. It seems the pilot that was operating the aircraft made some diversionary moves to avoid hitting traffic. Fortunately there were no vehicles involved in it, and as we move forward, to me it looks like a heroic incident where the pilot tried to avoid injuring anyone else and putting anyone else in danger. If that is truly the case, then that pilot is a hero in my eyes, to make sure that the safety and security of those that were driving on the road was not in jeopardy."
The Federal Aviation Administration (FAA) identified the aircraft as a Robinson R44 chopper, saying that it crashed around 12:20 local time.
Authorities have not yet released the names of the victims while they work to notify their next of kin.