Polls are open in California recall election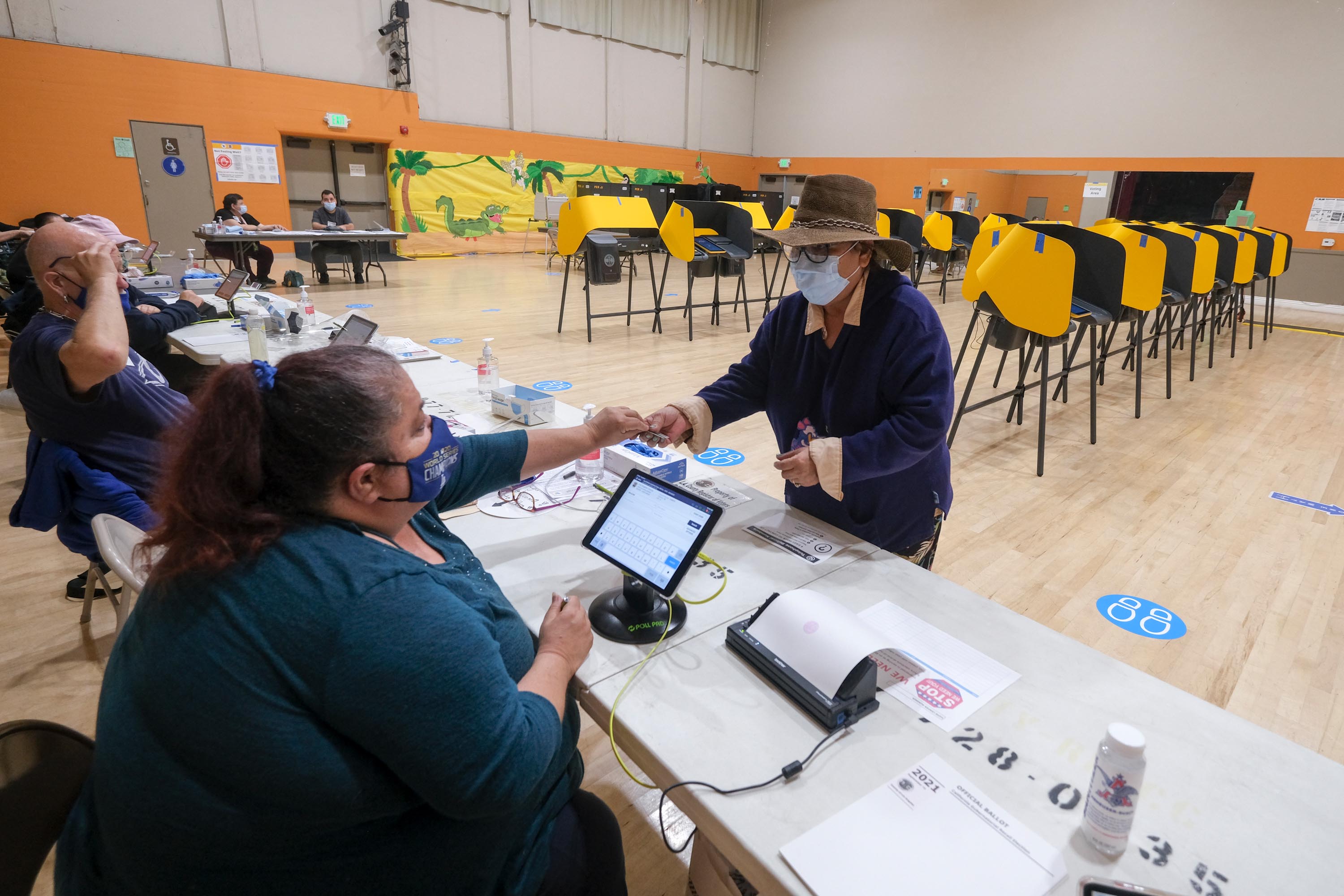 California voters will be asked just two questions on the recall ballot: First, "yes" or "no" on whether they want to recall Gov. Gavin Newsom.
Second, they will be asked to select from a list of candidates from all parties who wish to replace him. Forty-six contenders have qualified for the ballot, but there is no well-known Democrat vying to replace him. (Newsom is not allowed to run as a replacement candidate).
If a majority vote "yes" on the first question, Newsom is removed from office and the top candidate on the second question takes over, even if that person receives only a fraction of the vote. If a majority votes against recalling Newsom, he keeps his job and the results of the second question are irrelevant. There are no other initiatives or referenda on the ballot.
When would a new governor take office if Newsom is recalled? County officials have up to 30 days after the election to finish tallying the vote count. If the recall of Newsom is successful, the secretary of state would certify the results on the 38th day after the election and the new governor would take the oath of office.
The new governor would serve the remainder of Newsom's term through Jan. 2, 2023. The state's recall mechanism has been part of the law since 1911. But in that time, only one governor was successfully recalled: Democratic Gov. Gray Davis was ousted in 2003 and replaced by Republican Gov. Arnold Schwarzenegger.
Here's a look at how the process works: