'No force' should have been used on George Floyd, LAPD expert says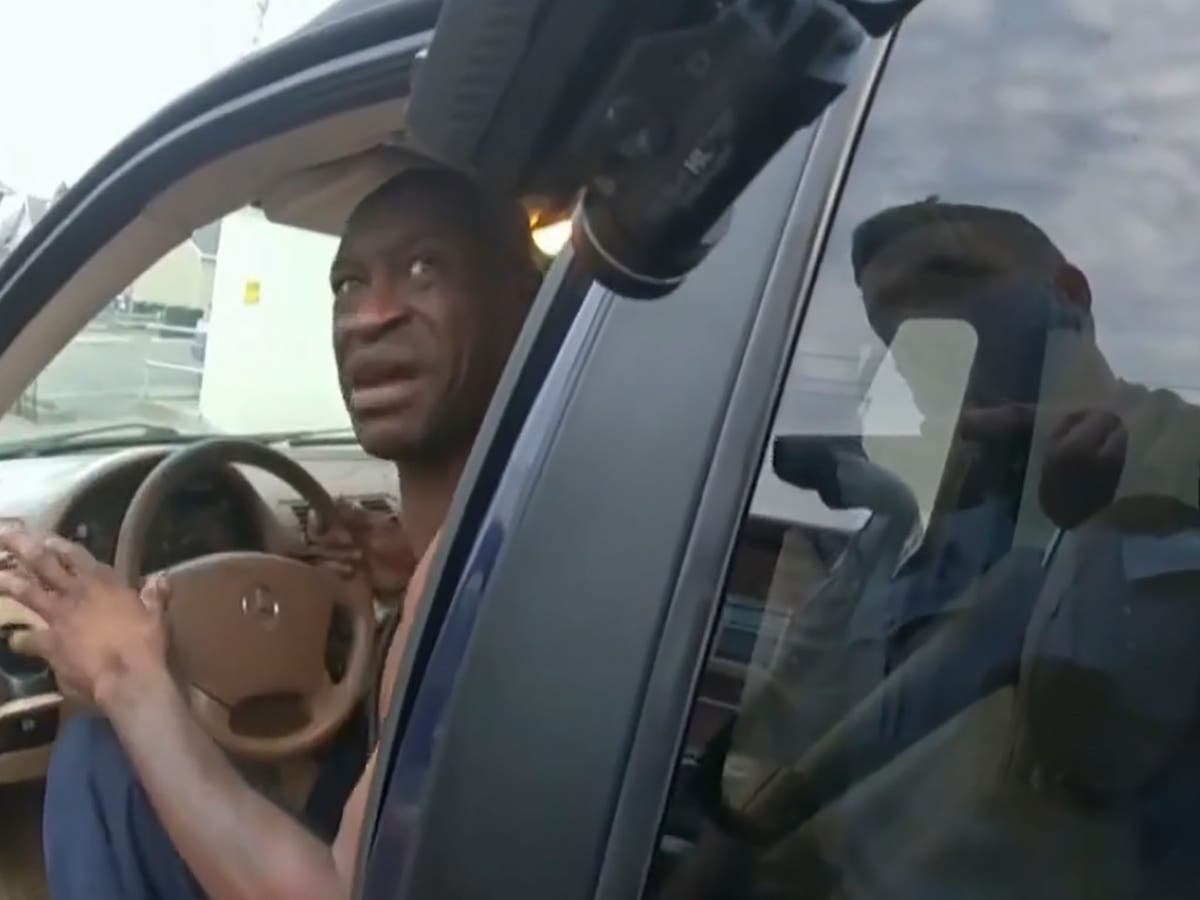 Once George Floyd was on his stomach in handcuffs, police should've used "no force," according to a Los Angeles Police Department use of force expert who testified in the Derek Chauvin murder trial on Wednesday morning.
Instead, according to LAPD sergeant Jody Stiger, who reviewed the arrest, Minneapolis police continued using "deadly" force on Mr Floyd last May for more than nine minutes, failing to meet the "objective reasonableness" standard that police must legally follow when interacting with suspects.
Mr Chauvin, a former Minneapolis police department officer, is facing two murder charges after Mr Floyd died in custody during an arrest for a counterfeit $20 bill. Assessing whether the officer used reasonable force is one of the key questions of the trial.
"My opinion was that no force should've been used once he was in that position," Mr Stiger, an expert witness for the state, said. "He was in the prone position. He was handcuffed. He was not attempting to evade. He was not attempting to resist. And the pressure that was being caused by the body weight could cause positional asphyxia, which could cause death," he added.
This follows testimony yesterday from Mr Stiger where he called the force "excessive," and noted that in most low-level forgery cases, force isn't used at all. Minneapolis police, for example, had the option to ticket Mr Floyd instead of arrest him.
Read more:
He also noted on Wednesday that since 1995, the Department of Justice has warned officers about the dangers of causing positional asphyxia, essentially someone being smothered to death due to their body position, and that Mr Chauvin appeared to acknowledge Mr Floyd's repeated comments about his discomfort and pain.
Mr Floyd told officers he couldn't breathe 27 times while they were detaining him.
In police body camera footage from the arrest played in court on Wednesday, Mr Floyd can be heard groaning and telling Mr Chauvin his body hurts.
"Takes a heck of a lot of oxygen to talk," Mr Chauvin says in response.
Mr Chauvin's lawyer Eric Nelson emphasized that Mr Chauvin was called in as backup, after hearing a large man was intoxicated and struggling with other officers, arguing that meant entering the scene of the arrest with a heightened awareness was reasonable.
"It's much different how a reasonable police officer would respond to an intoxicated large person, than they would to a small person who's a little crabby," he said. "If you are an officer, and you hear a scuffle on the radio, and if you get dispatched code 3, in an emergent situation, it's reasonable for an officer to come in with a heightened sense of alertness and awareness," he added.
Both Mr Nelson and Mr Stiger, the force expert, also agreed that initially, as Mr Floyd struggled with officers to avoid getting into their squad car, the use of some force was justified to try and subdue him.