Monterey Park mass shooting – live: Huu Can Tran stockpiled hundreds of rounds of ammo amid 'poison' paranoia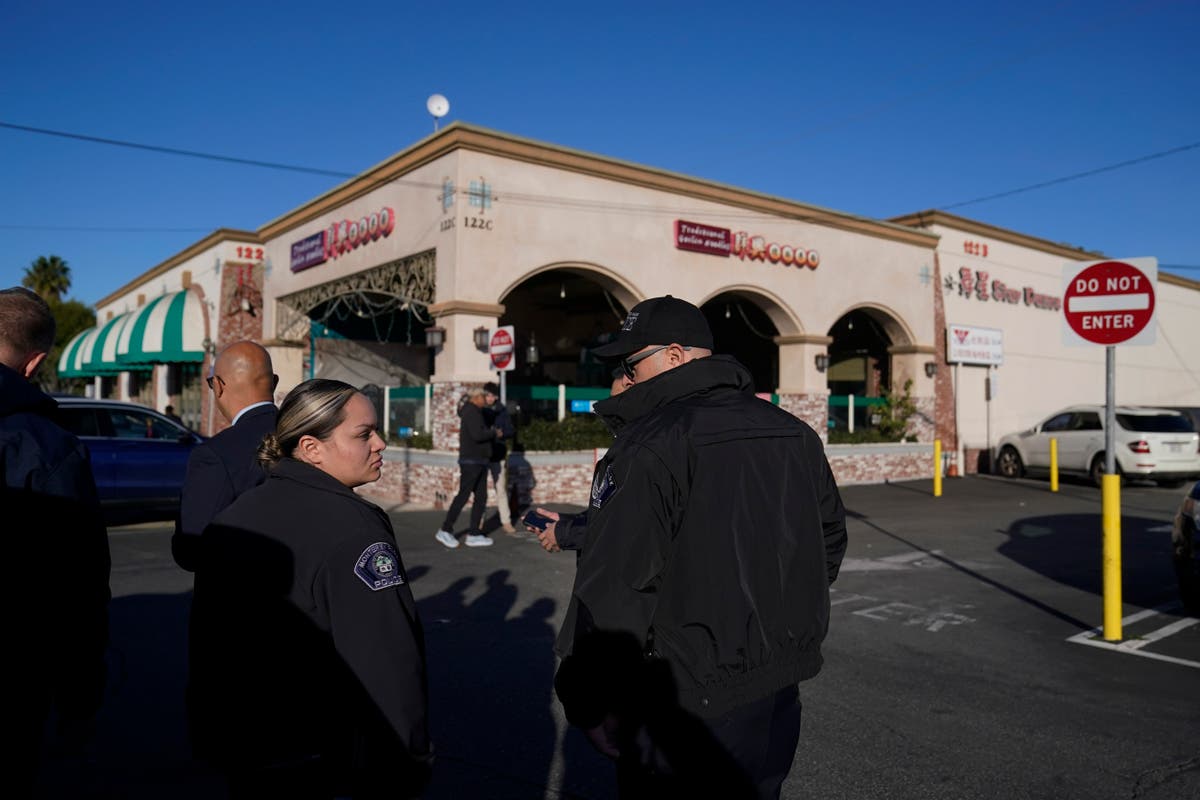 Man describes wrestling gun away from California mass shooter
Monterey Park mass shooter Huu Can Tran, 72, had stockpiled hundreds of rounds of ammunition and was manufacturing gun silencers in the lead-up to Saturday's shooting rampage, it has been revealed.
Los Angeles County Sheriff Robert Luna said at a press conference on Monday that a search of his home had uncovered a .308-caliber rifle, hundreds of rounds of ammunition, electronic devices and evidence that led investigators to believe he was manufacturing firearm suppressors.
While the motive remains unclear, Hemet Police revealed that Tran visited the police department twice in early January – once on 7 January and then again on 9 January – claiming that his family had tried to poison him decades ago.
The gunman told police he would return with documentation to prove his allegations of "past fraud, theft, and poisoning allegations involving his family in the Los Angeles area 10 to 20 years ago". He never returned.
Weeks later, on Saturday night, he carried out a horror mass shooting at the Star Ballroom Dance Studio in Monterey Park, killing eleven.
Less than 48 hours on from the massacre, California was rocked by two more mass shootings – in Half Moon Bay and Oakland on Monday.