Mike Pence gets two-book deal for autobiography with Simon and Schuster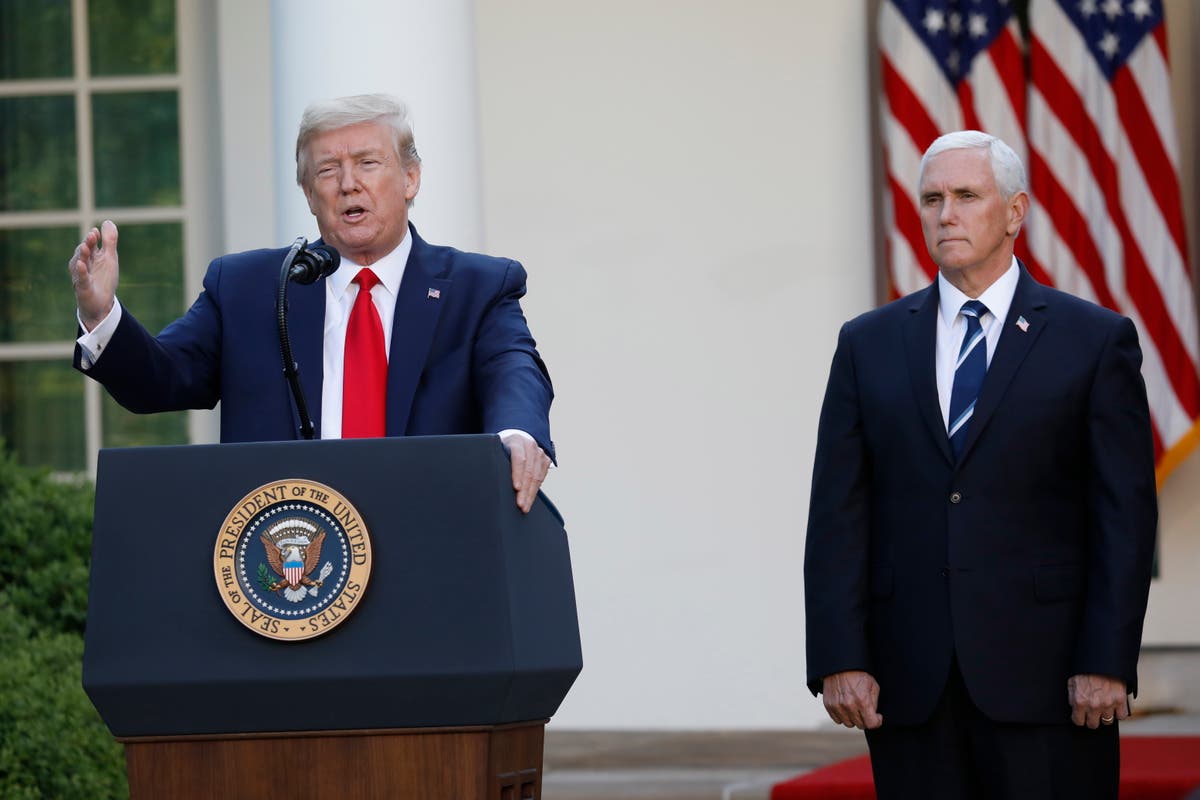 The publisher Simon & Schuster has awarded Mike Pence a two-book deal for an autobiography to be published in 2023.
The former vice president under Donald Trump said his forthcoming autobiography follows the "story of my life in public service to the American people, from serving in Congress, to the Indiana governor's office and as vice president of the United States", according to the publisher's announcement.
Simon & Schuster's senior vice president Dana Canedy said the book "tells an American story of extraordinary public service during a time of unrivalled public interest in our government and politics".
"His revelatory autobiography will be the definitive book on one of the most consequential presidencies in American history," according to a statement.
The announcement follows the publisher's cancellation of another Trump-associated official, Republican Senator Josh Hawley, following his objection to the 2020 presidential election results, after the insurrection at the US Capitol on 6 January, which was fuelled by the false narrative promoted by the former president that the election was "stolen" from him and his supporters.
Read more:
"As a publisher it will always be our mission to amplify a variety of voices and viewpoints," the publisher announced at the time. "At the same time we take seriously our larger public responsibility as citizens, and cannot support Senator Hawley after his role in what became a dangerous threat to our democracy and freedom."
Mr Trump criticised his then vice president after Mr Pence said he would not toss out Electoral College votes to secure a win for the administration.
Weeks later, in an op-ed column for The Daily Signal, he expressed doubts over election "integrity", citing "significant" voting irregularities, despite assurance from elections officials across the US about the security of the election, and no evidence of widespread voter fraud.
In the column, he described he deadly riots at the Capitol – during which pro-Trump mobs sought to "hang" him and target other lawmakers as a joint session of Congress convened to certify election results – as "tragic", but added that they "deprived the American people of a substantive discussion in Congress about election integrity in America".
Following his departure from the White House, Mr Pence joined right-wing think tank The Heritage Foundation as a distinguished visiting fellow.
Foundation President Kay James said in the statement that Mr Pence's "allegiance to the Constitution and commitment to advancing a conservative policy agenda make him an outstanding fit for The Heritage Foundation".