Marjorie Taylor Greene Shouts 'Liar' At Joe Biden During State Of The Union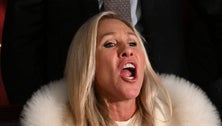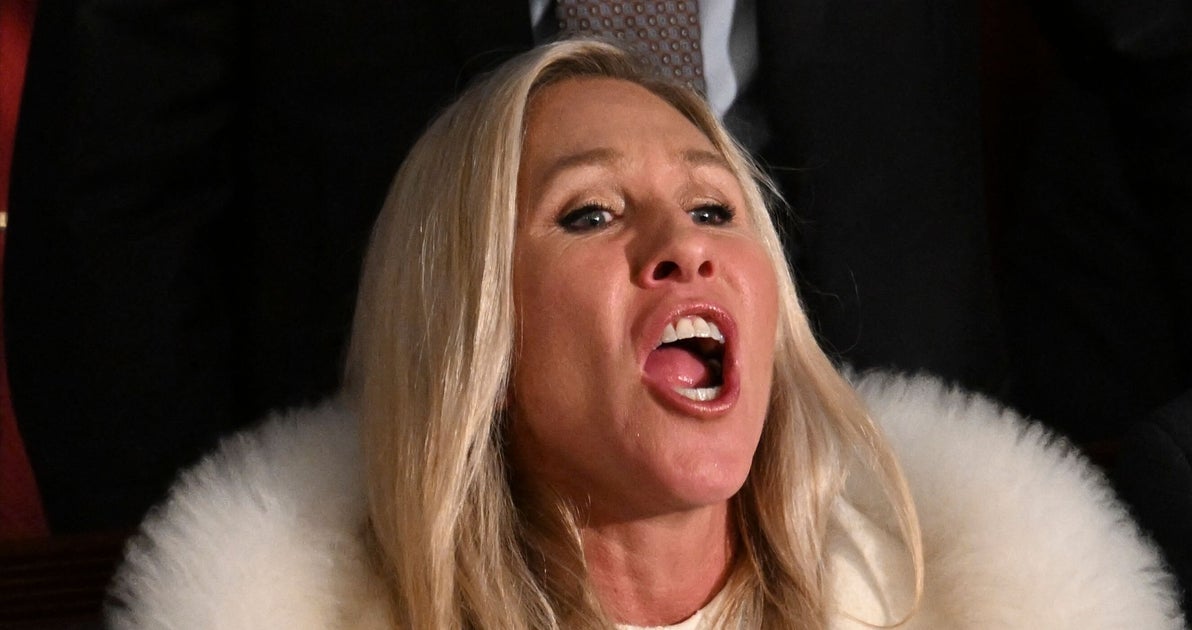 WASHINGTON ― Rep. Marjorie Taylor Greene (R-Ga.) shouted "liar" as Republicans erupted at President Joe Biden on Tuesday evening when he said they wanted to cut popular retirement benefits.
"Instead of making the wealthy pay their fair share, some Republicans want Medicare and Social Security to sunset every five years," Biden said during his State of the Union address, referring to a proposal from Sen. Rick Scott (R-Fla.).
Republicans loudly shouted "no" from the right side of the House chamber.
For months, congressional Democrats and the White House have pilloried Republicans for their suggestions that they would seek changes to popular retirement benefits in order to improve the programs' long-term actuarial balance.
"Those benefits belong to the American people. They earned them," Biden said in his speech. "If anyone tries to cut Social Security, I will stop them. And if anyone tries to cut Medicare, I will stop them."
The Scott proposal has never been popular among Republicans, but several House lawmakers have indeed suggested in recent months that Congress ought to tackle the growth in "entitlement" spending.
In recent weeks, House Speaker Kevin McCarthy (R-Calif.) has begun to say that Republicans "won't touch" Social Security or Medicare as part of their forthcoming budget proposals. He has also said the programs should be "off the table" in negotiations with the president.
Since winning control of the House in the 2022 midterm elections, Republicans have vowed to reduce federal spending ― and to withhold support from a needed increase to the federal government's borrowing limit unless Democrats cut a spending deal.
Without an increase to the borrowing limit, the government could fail to pay its bondholders and even beneficiaries of federal programs, potentially triggering a financial crisis and major job losses.
Biden has said he wouldn't negotiate over the debt ceiling, but last invited McCarthy to the White House for a conversation about federal spending.
The president said Tuesday that he would release a fiscal plan next month that would reduce the federal budget deficit by $2 trillion without touching Social Security or Medicare.
"I will not raise taxes on anyone making under $400,000 a year," Biden said. "And I will pay for the ideas I've talked about tonight by making the wealthy and big corporations begin to pay their fair share."