MAGA fan says he's willing to go to jail to keep flying huge Trump flag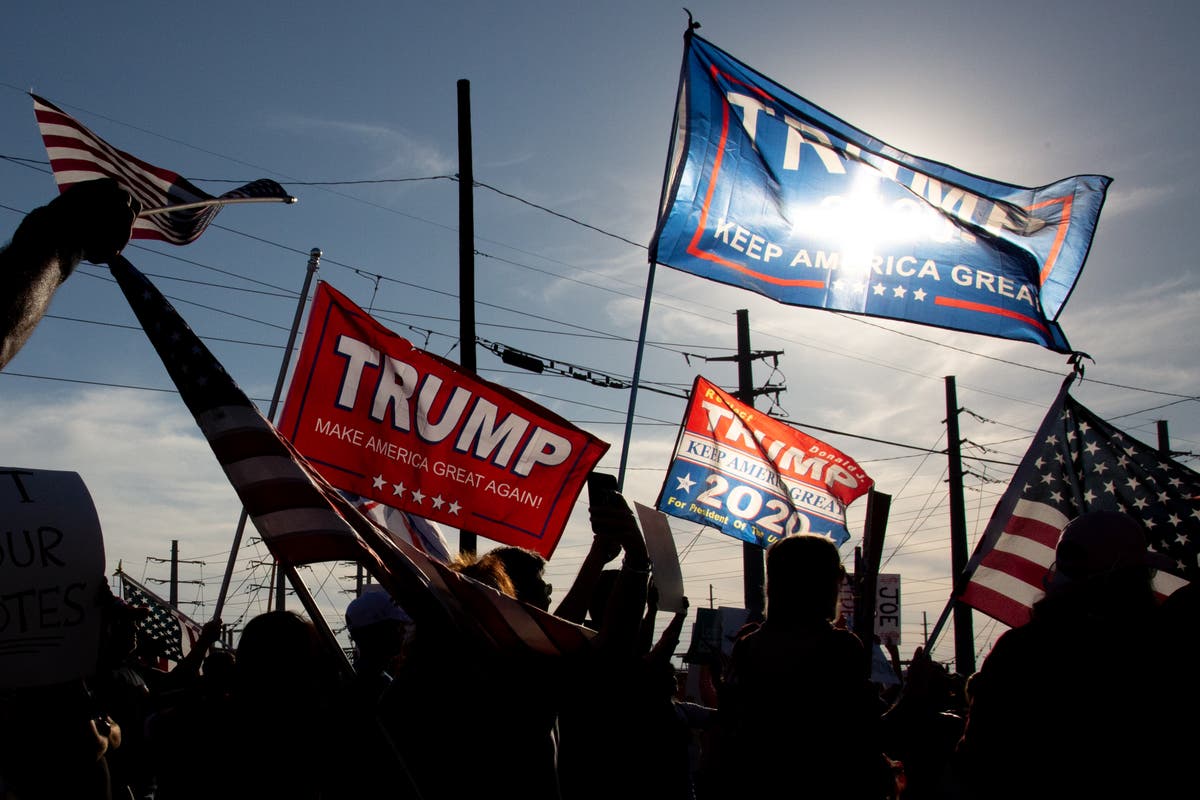 A MAGA supporter says he is prepared to go to prison to keep a huge Trump 2020 flag flying at his construction business.
Jay Johnson has been accused of breaking a city ordinance that requires flags over a certain size to be licensed.
Officials in Buffalo, Minnesota, say that Mr Johnson did not apply for a license for the 50 feet by 30 ft flag, which cost him $1,000 and hangs off a crane, and that he has indicated to them that he does not plan to.
The city must now decide if it will enforce the law in this case.
"I am prepared to get the fines, ultimately get cuffed, go to jail, whatever," Mr Johnson told the WCCO TV station.
Read more:
And he said that if the city demands he moves it, "I'll just put it up someplace else, and maybe even a bigger flag."
Mr Johnson says that several of his work vehicles had their windows shot out after he started flying the flag again last month.
"I'm willing to forgive the people that did it," said Mr Johnson.
"They just got to come forward and admit it. I put a reward out."
His neighbors say they are confused as to why Mr Johnson has started flying the enormous flag again.
"It doesn't really bother me much, it's just weird seeing it up again," said Patrick Cayanan.
"Like, are they campaigning again for 2024?"