Just because George Floyd could talk, it doesn't mean he had enough air, police medic tells trial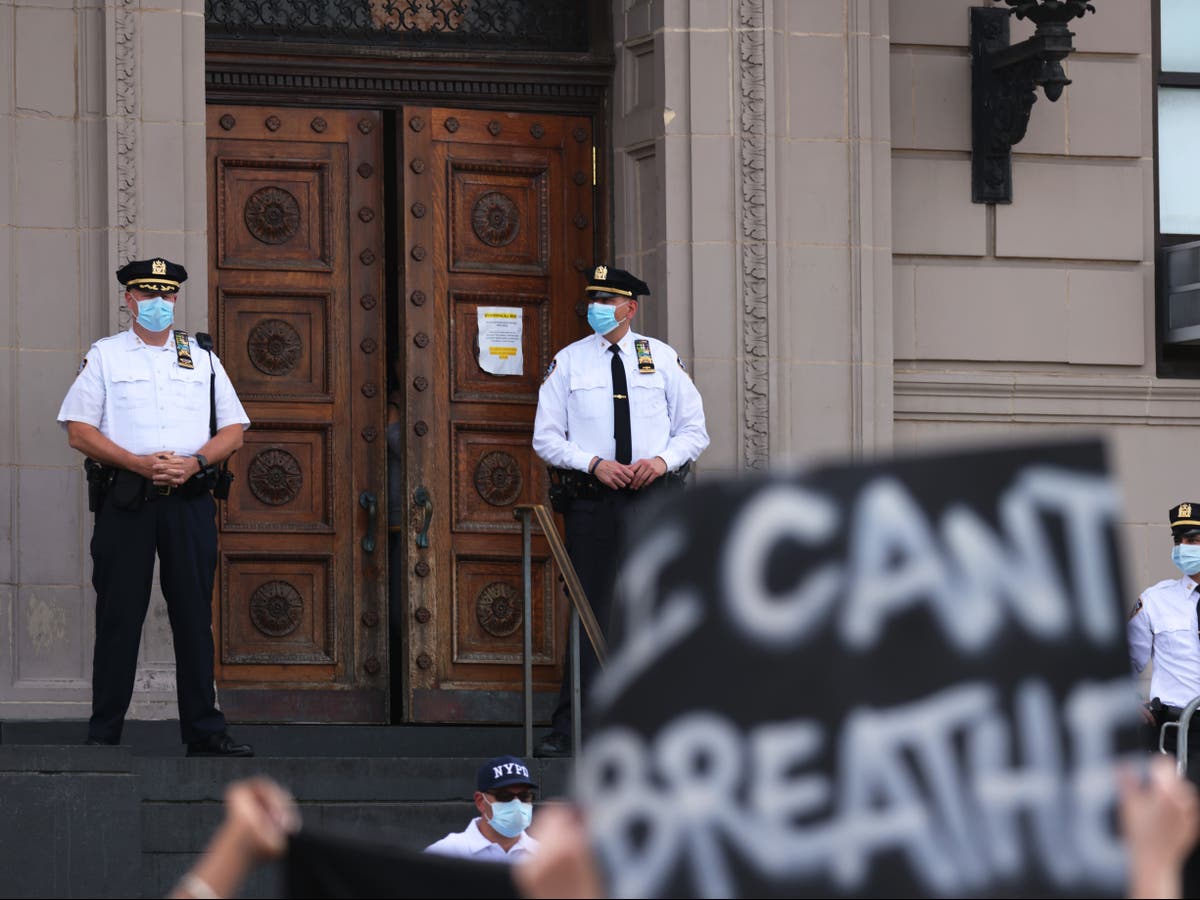 Just because George Floyd was able to speak up to say he couldn't breathe, that doesn't mean he had a safe amount of air during his fatal arrest.
That's according to Nicole Mackenzie, a former EMT and the medical support coordinator for the Minneapolis Police Department, who testified in the Derek Chauvin murder trial on Tuesday. Mr Chauvin faces multiple murder charges after he was recorded on video kneeling on Mr Floyd's neck for more than nine minutes during an arrest last May over a counterfeit $20 bill.
"There is a possibility that somebody could be in respiratory distress and still be able to verbalize it," Ms Mackenzie said. "Just because they're speaking doesn't mean they're breathing adequately."
Bystander video of Mr Floyd last may showed former officer Tou Thao, who goes on trial later this summer for his role in Mr Floyd's fatal arrest, telling the crowd urging officers to provide medical care that, "He's talking, so he can breathe."
Ms Mackenzie said that the assumption by some that "if you can talk, you can breathe" is "incomplete."