Jordan's King Abdullah speaks of 'shock and anger' after alleged coup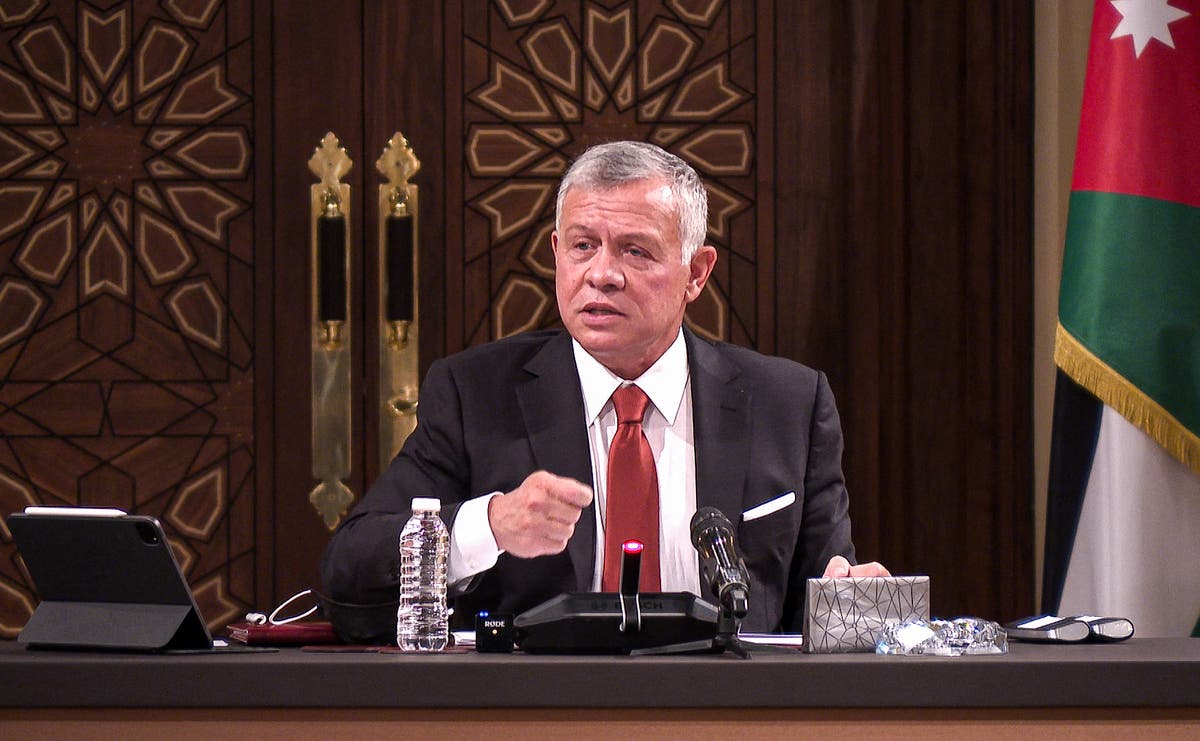 Jordan's King Abdullah has addressed the unprecedented public rift with his half-brother Prince Hamzah in public for the first time saying the attempted "sedition" caused him shock, anger and pain but has now "been buried".
In a written statement read by a newsreader on Jordan TV, the king said that Prince Hamzah, who has not been seen or heard from in days, was "with his family at his palace, under my care". The King did not elaborate about what that meant or the fate of some 18 others, including former senior officials who have been detained.
King Abdullah said that Prince Hamzah had pledged loyalty to the family.
"I speak to you today as my family and tribesman… to reassure you that the sedition has been buried," the statement also said.
"The challenge of the last few days was not the hardest or the most dangerous to the stability of our nation, but it was the most painful because those who are party to the sedition were from our own home and from outside it," the king said.
Read more:
"Nothing can come close to the shock and the pain and anger I felt, as a brother, and head of the Hashemite family and as a leader to these dear people," he added.
The authorities have placed the former crown prince and King Abdullah's younger half-brother under a form of house arrest accusing him of being involved in a "malicious plot" against the kingdom's security with foreign support. On Monday, however, the royal family claimed it had resolved the dispute saying that Prince Hamzah had signed a statement pledging loyalty to the crown.
Abdullah and Hamzah are both sons of King Hussein, who ruled Jordan for nearly a half-century before his death in 1999. Abdullah had appointed Hamzah as crown prince upon his succession but stripped him of the title in 2004, in favour of his son Hussein.
Since then, Prince Hamzah has grown to become a popular figure, particularly among disgruntled members of Jordan's increasingly powerful tribes who he met within the weeks leading up to his detention.
Several senior tribal leaders particularly of the Majali tribe were among the 18 detained. The Majali released a statement calling it a "dark day" and warned that those who ordered and made the arrests "will be held liable legally and tribally".
The government imposed a sweeping gag order on coverage of the dispute after an audio recording of the meeting between Hamzah and the chief of staff, General Yousef Huneiti, raised questions about its allegations of a foreign conspiracy. Neither man mentioned any such plot in their exchange, which was recorded surreptitiously and circulated online.
On the recording, Gen. Yousef Huneiti, the military chief of staff, can be heard saying the prince is being placed under a form of house arrest because of meetings he had with individuals who "started talking more than they should".
The very public rift has worried many in Jordan particularly as a major internet provider was down for several hours on Wednesday and residents in the capital, Amman, reported seeing military aircraft and helicopters overnight.
Despite the gag order a hashtag #WhereIsPrinceHamzah trended on Twitter. Family members of those arrested say they have had no communication with authorities or the detainees.
Those arrested include Yasser al-Majali, Hamzah's chief of staff, and Samir al-Majali, both prominent members of the Majali tribe whose family members say they don't know their whereabouts.