Jan 6 hearings – live: Trump brags about Mo Brooks's Alabama loss as new video 'contradicts' Ivanka testimony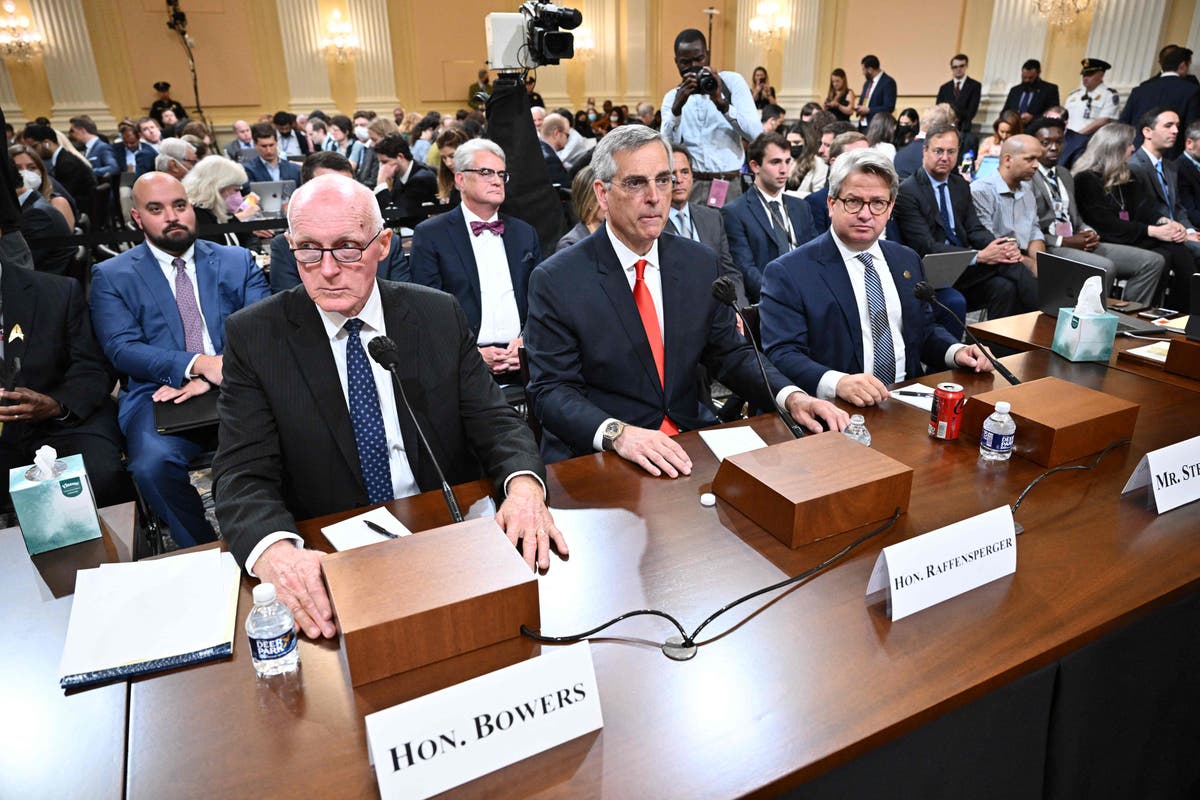 'I've lost my name, I've lost my reputation': Voting official givers testimony at Jan 6 hearings
Alabama Congressman Mo Brooks, who spoke at the 6 January rally outside the White House, has lost his state's GOP senate nomination to Katie Britt after Donald Trump withdrew his endorsement.
Celebrating Mr Brooks's defeat on Truth Social, Mr Trump boasted about the success of his endorsed candidates this cycle, while Mr Brooks remarked that "We are sending to Washington, DC the exact opposite of what we need in the United States Senate. But the voters have spoken. They might not have spoken wisely."
Meanwhile, it emerged that the previously unseen footage subpoenaed by the 6 January committee from a documentary filmmaker may contradict testimony given to the panel by Ivanka Trump in which the ex-president's daughter said she agreed with Bill Barr that the 2020 electio nwas not stolen.
"I think that, as the president has said, every single vote needs to be counted and needs to be heard, and he campaigned for the voiceless," Ms Trump reportedly told filmmaker Alex Holder according to the New York Times. "And I think a lot of Americans feel very, very disenfranchised right now, and really, question the sanctity of our elections, and that's not right, it's not acceptable."