Italian fashion house Dolce & Gabbana's NFT collection sells for $6 mn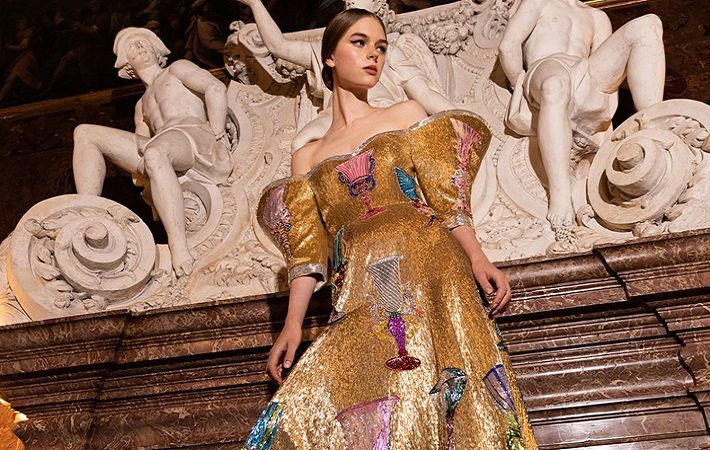 The UNXD x Dolce & Gabbana debut NFT drop, Collezione Genesi, personally designed by Domenico Dolce and Stefano Gabbana exclusively for UNXD, has fetched 1,885.719 ETH (approximately $6 million). The 9-piece collection involves both digital and physical works across Alta Moda (women), Alta Sartoria (men), and Alta Gioielleria (high jewellery).
"We're still amped on last week's historic UNXD x @DolceGabbana debut NFT drop, which sold for 1,885.719 ETH, making it the most successful digital fashion drop ever. There's much, much more to come. Here, we recap the special collectors who now join the #DGFamily," UNXD said on its Twitter account.
Alta Moda features the finest craftmanship for the female form inspired by two themes. The first is connected to Venice and its glass, a legacy that has made the city known worldwide. The second is related to the tradition of the toast: it represents a moment of celebration of health, family and love. It consists of Dress From a Dream – Silver and Gold, featuring embroidery made of Swarovski crystal and Murano glass.
The Adam to Alta Moda's Eve, Alta Sartoria features masterful works for the male form. The Glass Suit builds boldly on Alta Moda's chalice theme, featuring 72 chalices inspired by the glassworks for which Venezia is known. This collection also features 3 unique digital only jackets inspired by The City on the Water.
Alta Gioielleria stars three decadent pieces dripping in gold and gems – The Impossible Tiara, The Lion Crown and The Doge Crown.
Fibre2Fashion News Desk (KD)