Infant and pregnant woman among six killed in fiery three-car crash in Los Angeles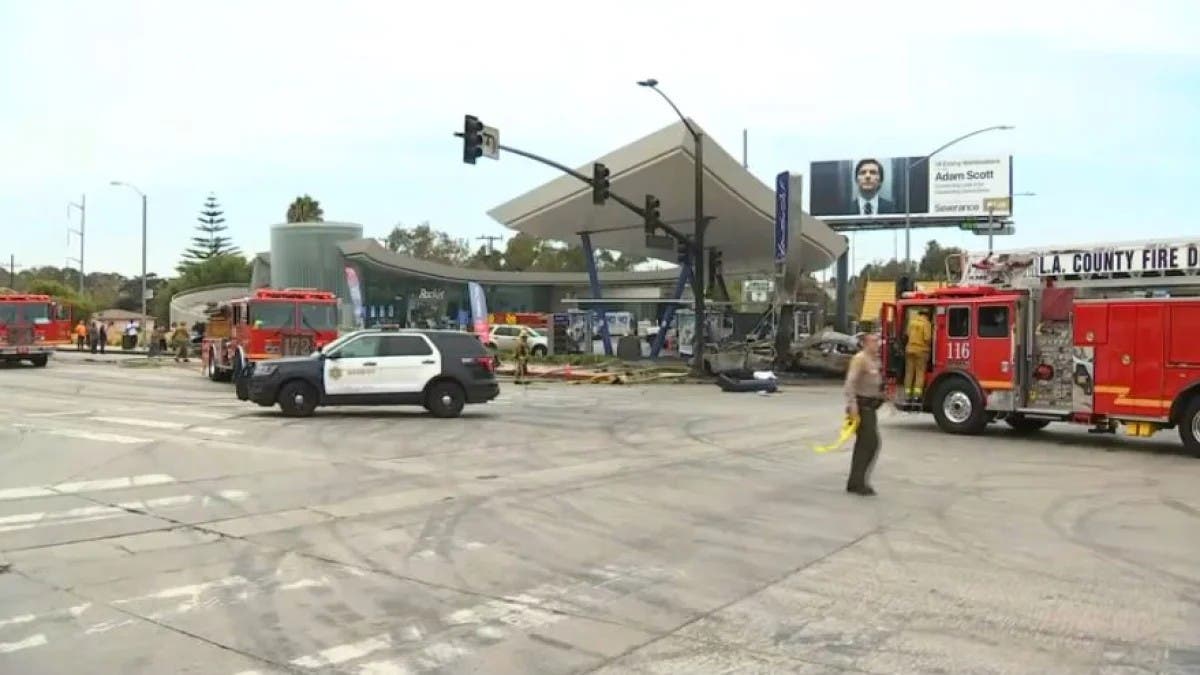 Six people were killed in a fiery three-car crash at a busy intersection in Los Angeles, officials say.
The accident took place in the Windsor Hills area of the city just before 2pm, according to NBC4, and eight people were also injured.
The victims killed included an infant and a pregnant woman, local outlets reported.
Two of the badly-burned cars came to a stop at a Shell gas station, while a third appeared to have rolled onto its roof near the entrance to the gas station.
The cause of the crash, which took place around 10 miles southwest of Downtown Los Angeles, remains under investigation and the victims have not been named publicly.
California Highway Patrol said that one of the cars, a black Mercedes-Benz, was travelling at least 50mph southbound on La Brea Avenue before it collided with one of the other cars.
Video showed the car careening through a red light.
"Just unknown reasons for the high speed at this time," CHP spokesperson Franco Pepi said.
"Everyone needs to drive with more due regard because a lot of collisions happen, and this just happens to be at the top of the list of how bad they can get."
The alleged driver of the Mercedes, a 40-year-old woman, was said to have sustained major injuries.
The other injured victims included a 33-year-old woman and six children ranging in age from 13 months old to 15 years old.
Witness Veronica Esquival, who was pumping gas at the Shell station at the time of the collision, described the horrifying scene to KTLA.
"All of the sudden, a baby literally flew from the middle of the intersection to the middle of the gas station and landed right on the floor in front of me," she said.
"One of the workers came and saw me with the baby and took the baby out of my hands. Somebody tried to resuscitate the baby, but the baby was gone."