Hero who disarmed California shooter before he could embark on second shooting spree speaks out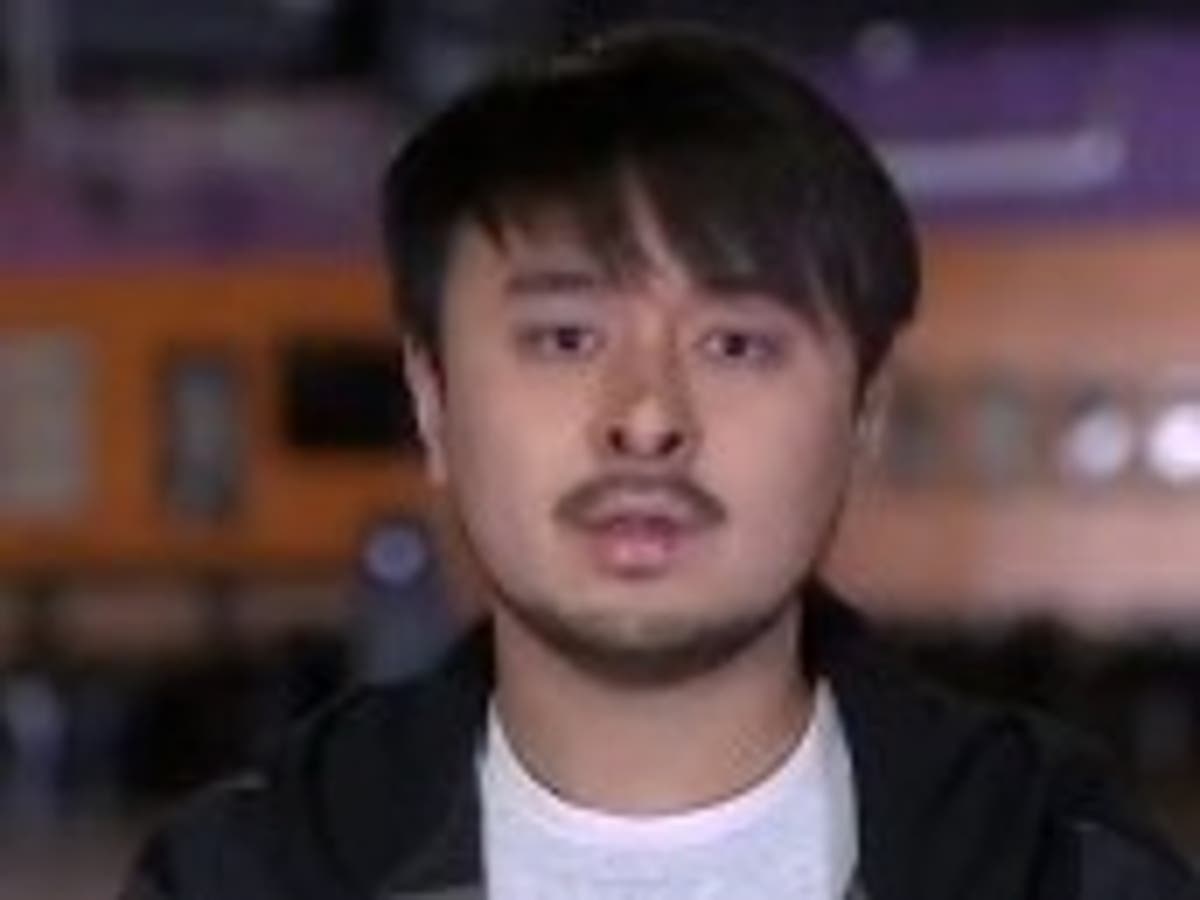 The hero who disarmed California gunman Huu Can Tran before the alleged mass killer could embark on a second deadly shooting spree has spoken out.
Surveillance footage captured the terrifying moment 26-year-old Brandon Tsay disarmed the shooter just minutes after the 72-year-old had shot dead 11 victims at the Star Ballroom Dance Studio in nearby Monterey Park.
Mr Tsay's family runs the Lai Lai Ballroom & Studio in Alhambra, where Tran headed after the first shooting spree.
"I needed to get the weapon away from him, disarm him, or else everyone else would have died," Mr Tsay told ABC News on Monday.
Mr Tsay, who is a coder, says he turned around and saw the gunman when he heard the front door click behind him.
"That's when I turned around and saw that there was an Asian man holding a gun. My first thought was I was going to die here, this is it," he said.
Mr Tsay said the gunman was "looking around the room" as if he was "looking for targets … people to harm."
This is Brandon Tsay.

He's the hero who risked his own life to disarm the Monterey shooter.

"I needed to get the weapon away from him, disarm him, or else everyone else would have died."

Know his name.pic.twitter.com/xUPcIhO63w

— Goodable (@Goodable) January 23, 2023
"He started prepping the weapon and something came over me," Mr Tsay recalled. "I realised I needed to get the weapon away from him. I needed to take this weapon, disarm him or else everybody would have died.
"When I got the courage, I lunged at him with both my hands, grabbed the weapon and we had a struggle.
"We struggled into the lobby, trying to get this gun away from each other. He was hitting me across the face, bashing the back of my head."
Mr Tsay says that he was finally able to grab the gun away from the shooter and turn it on him.
"Get the hell out of here! I'll shoot! Get away! Go!" He says he shouted at the gunman.
"I thought he would run away, but he was just standing there contemplating whether to fight or to run," Mr Tsay added.
"I really thought I would have to shoot him and he came at me. This is when he turned around and walked out the door, jogged back to his van. I immediately called police with the gun still in my hand."
On Sunday, he was tracked down to a parking lot in Torrance where he died from a self-inflicted gunshot wound inside a white van during a standoff.
A motive for the massacre remains unknown, though acquaintances revealed he had ties to the Star Ballroom Dance Studio.
Meanwhile, the first victims killed have now been identified. Friends said Ming Wei Ma, the owner of the studio was killed as he heroically ran towards the gunman to try to stop the massacre. The Los Angeles County Coroner's office named two women, My Nhan, 65, and Lilan Li, 63, as victims.
All eleven of those who died were over the age of fifty. Another nine were injured.