Global metaverse company Trace Network Labs reveals product roadmap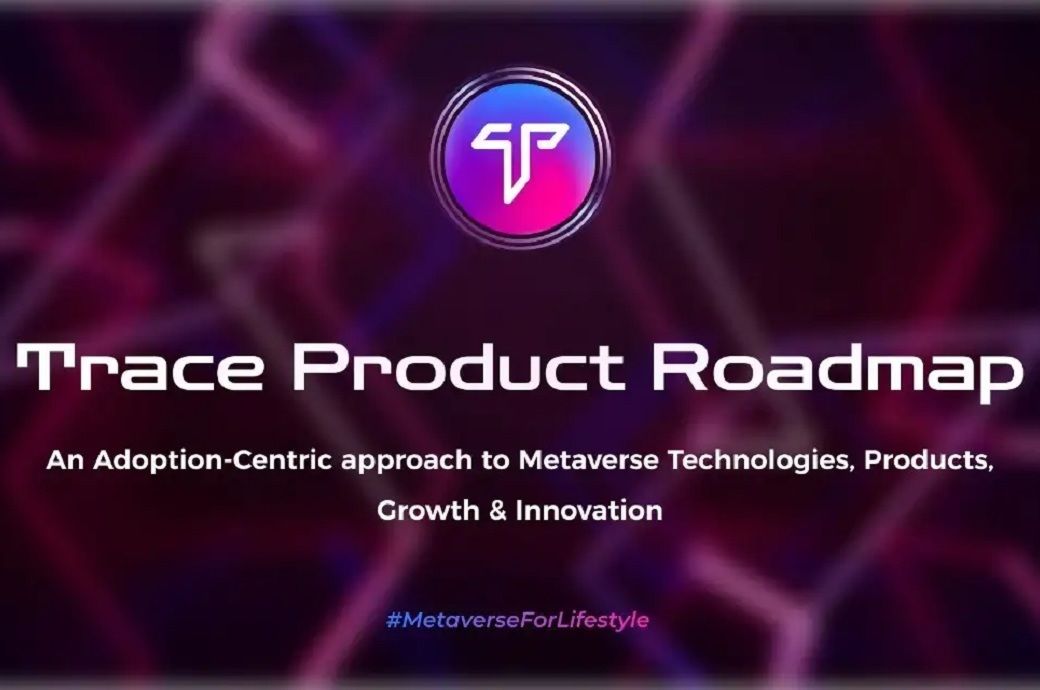 Trace Network Labs, a decentralised protocol for enabling multi-chain, cross chain handling of lifestyle for metaverses, has revealed its full product roadmap which outlines its individual product milestones that will see the release of new modules, products, and markets. The 3 product lines—Buddy, Pariz, and Metastack—have been divided into specific milestones and focus areas.
Some of these milestones have already been delivered while the rest will be developed and go mainnet as per the company's strategic market plans and initiatives. Each milestone will also be further divided into individual runways, the company said in an official blog post.
Buddy is the product for the creation of the Web3.0 native global metaverse population (avatars). Using future-ready technologies, Trace Network Labs is enabling every metaverse user to create their own digital twin that is life-like with the user's original looks. Some of the major milestones in Buddy are the launch of Trace Buddy app, Bling for Buddy's Digital Wardrobe, Digital Wardrobe for Buddy, various games for your Buddy, Buddy SDK WebGL, Buddy SDK Unity and integration with more Web3.0 wallets like Metamask, Magic, and Coinbase.
World's first universal metaverse space dedicated to the fashion and lifestyle industry, Pariz, will be a wholesome, experiential metaverse that will offer life-like and real experiences for shopping, entertainment, and commerce. The metaverse has been built with a future-centric view as the company sees a dramatic shift from e-commerce shopping model to experience-based shopping model. Pariz aims to spearhead the new way of electronic commerce called X-commerce or experiential commerce.
Pariz is likely to be launched in Q4 2022, housing a bunch of digital retail and experiential stores of global and renowned fashion companies. It will include Events to attend events hosted by brands, influencers, artists, projects and more, organise a meetup or fashion show, a fireside chat with an influencer, a full-blown TED talk, or corporate get togethers. Lounge in Pariz will be the space to experience favourite characters, watch them roam around and buy their famous digital merchandise NFTs in an immersive setting.
Pariz will also feature a shopping district, a dedicated area housing the virtual retail stores of global fashion brands. Brands can display and sell their latest digital fashion-wear collections as NFTs or phygital products. Social District will let users watch a movie, experience a red-carpet moment, attend a music concert and more. The Multichain Metaverse Experiences Minting will give a seamless experience to people who are on any EVM Chain, to create and mint Metaverse Experience Spaces from any chain using Trace Network Labs' MetaStack and these virtual experiences can be placed in Pariz too. Pariz will be integrated with Web3.0 too, the company said.
As for MetaStack, it is a complete technology suite that enables anyone to create and launch their own metaverse experiences. Consider this to be like Shopify for the metaverse, where users can not only create a virtual space for themselves, but also pick and choose different elements that they want included in the metaverse. All of Trace's products and services till date have been built using components of MetaStack.
The components of MetaStack include Trace's NFT gating solution NFT Gateway that enables individual and businesses alike to use proof-of-ownership of NFTs to access premium content, mint assets, and create exclusivity for collections; Metaverse Environments enables businesses to choose the virtual environment created from existing libraries to launch metaverse experiences; and Payment Systems to enable integration with digital assets on multiple blockchains, with a varied set of APIs. Brands can pick and enable a payment methodology of their choice.
Additionally, MetaStack also features MetaStores that enable brands to choose from many retail store designs to set up their virtual stores. A retail store built using MetaStack will be blockchain agnostic and can be carried from one metaverse to another and integrated easily using simple steps. MetaShowrooms enables B2B collaborations on products with ability for multi-player interactions using voice-based communications along with taking notes. The company uses Moralis Unity SDK for Web Metaverse interactions on Pariz.
Fibre2Fashion News Desk (KD)