FCG & 24 fashion institutions form European Fashion Alliance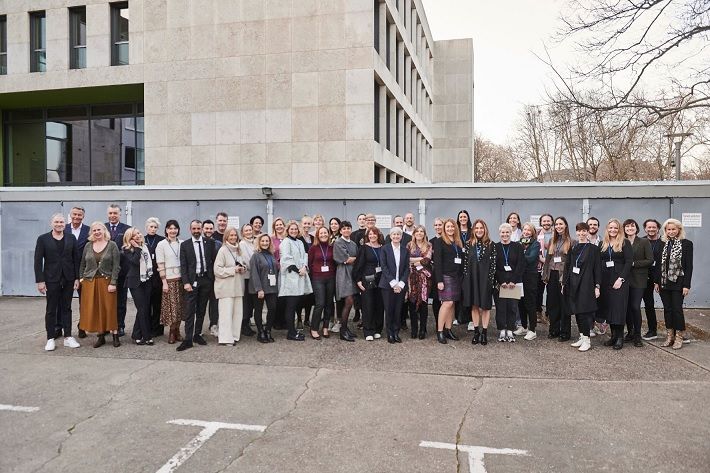 The Fashion Council of Germany (FCG) and 24 other fashion institutions have founded the European Fashion Alliance. It is a network of fashion organisations aiming to unite and transform the European fashion landscape, to foster a sustainable and inclusive European fashion ecosystem. FCG is the patron to strengthen the German fashion and design landscape.
During a recently held two-day summit in Frankfurt am Main, FCG brought together the leading European fashion organisations to form a coalition of change with the support of Messe Frankfurt and its global Texpertise network.
Inspired by the words of Ursula von der Leyen, president of the European Commission, and Mariya Gabriel, European commissioner for innovation, research, culture, education and youth, who called for the strengthening of the fashion industry at European level, the alliance aims to be a strong collective voice advocating and accelerating the transition of European fashion towards a more sustainable, innovative and inclusive creative future, FCG said in a press release.
With the Frankfurt agreement, the European fashion organisations have decided to join this new industry coalition and to jointly develop an active and reactive strategy for the necessary change in the industry in the coming months.
The alliance was established to strengthen and expand a new network of councils and institutions to develop a common understanding of practical goals on how the fashion industry and its diverse actors, support organisations and indirectly SMEs and large companies and professionals can collectively contribute to transforming the industry and better protecting the planet and all its inhabitants.
Through this alliance, European fashion organisations, representing a large and unique part of the fashion industry, aim to work together to strengthen European fashion at a sustainable, inclusive, innovative, and supportive level and to accelerate the translation of these goals into realistic actions and policy recommendations.
With this unique network of European fashion councils, funding bodies, incubators and clusters, the new alliance aims not only to exchange, educate and research market knowledge, contacts and best practices, but also to advocate for a successful future with various economic, political and social actors at European level, according to FCG.
The next European Fashion Alliance Summit will take place during Gran Canaria Swim Week by Mode Cálida from 18 to 21 October 2022.
Fibre2Fashion News Desk (GK)