Colorado Springs shooting: Republican lawmaker claims he hasn't spoken to grandson suspect for 10 years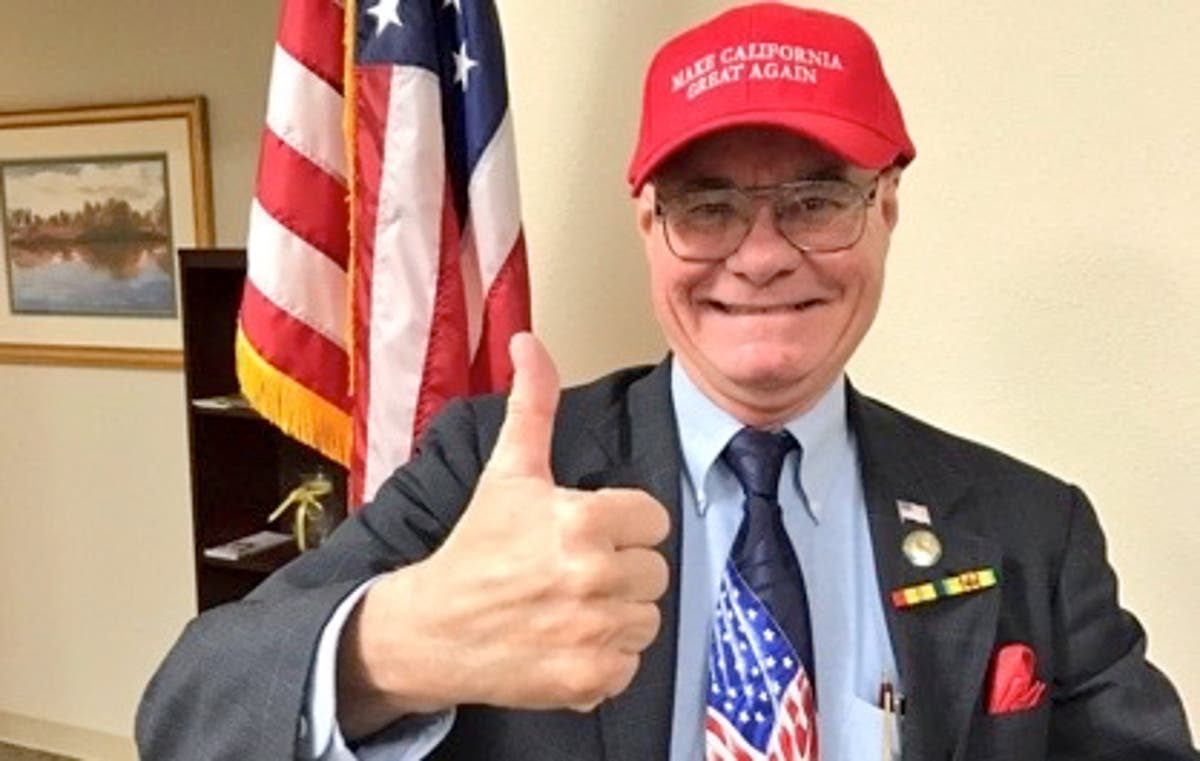 The grandfather of a gunman suspected of murdering five club goers at an LGBTQ nightclub claims he hasn't spoken with him for 10 years, according to reports.
Randy Voepel, a California Assemblyman who spoke in support of the January 6 riots, is yet to publicly confirm his relationship to Colorado Springs shooting suspect Anderson Aldrich.
According to Sacramento-based news site KCRA, sources close to the state lawmaker confirmed he was the suspect's biological grandfather and that they have been estranged for the past decade.
Mr Voepel's office says he is not yet ready to speak about his connection to Mr Aldrich, KCRA reported.
Several photos on Mr Voepel's social media pages show him wearing a MAGA hat, and he previously courted controversy with his response to the Capitol riot.
Days after the January 6 insurrection that left five people dead and dozens of police officers injured, the GOP lawmaker likened the rioters to American Revolutionaries.
"This is Lexington and Concord. First shots fired against tyranny," he said in an interview with the San Diego Union-Tribune. "Tyranny will follow in the aftermath of the Biden swear-in on January 20th."
Mr Voepel released a statement five days after the the January 6 attacks to say he did not condone or support the violence.
He had represented California's 71st Assembly district, which includes parts of San Diego County, since 2016.
But due to a redistricting process, Mr Voepel ran in the 75th Assembly District in last week's midterms, where he lost to a fellow Republican Marie Waldron by more than 30 points.
Mr Voepel's office has not responded to numerous requests for comment from The Independent.
In 2021, Mr Aldrich was arrested after allegedly threatening his mother Laura Voepel with a homemade bomb and other devices.
Sources told KCRA that Mr Voepel did not intervene in the case.