Colorado Springs shooting – live: Suspect Anderson Aldrich's father says 'we don't do gay', triggering outrage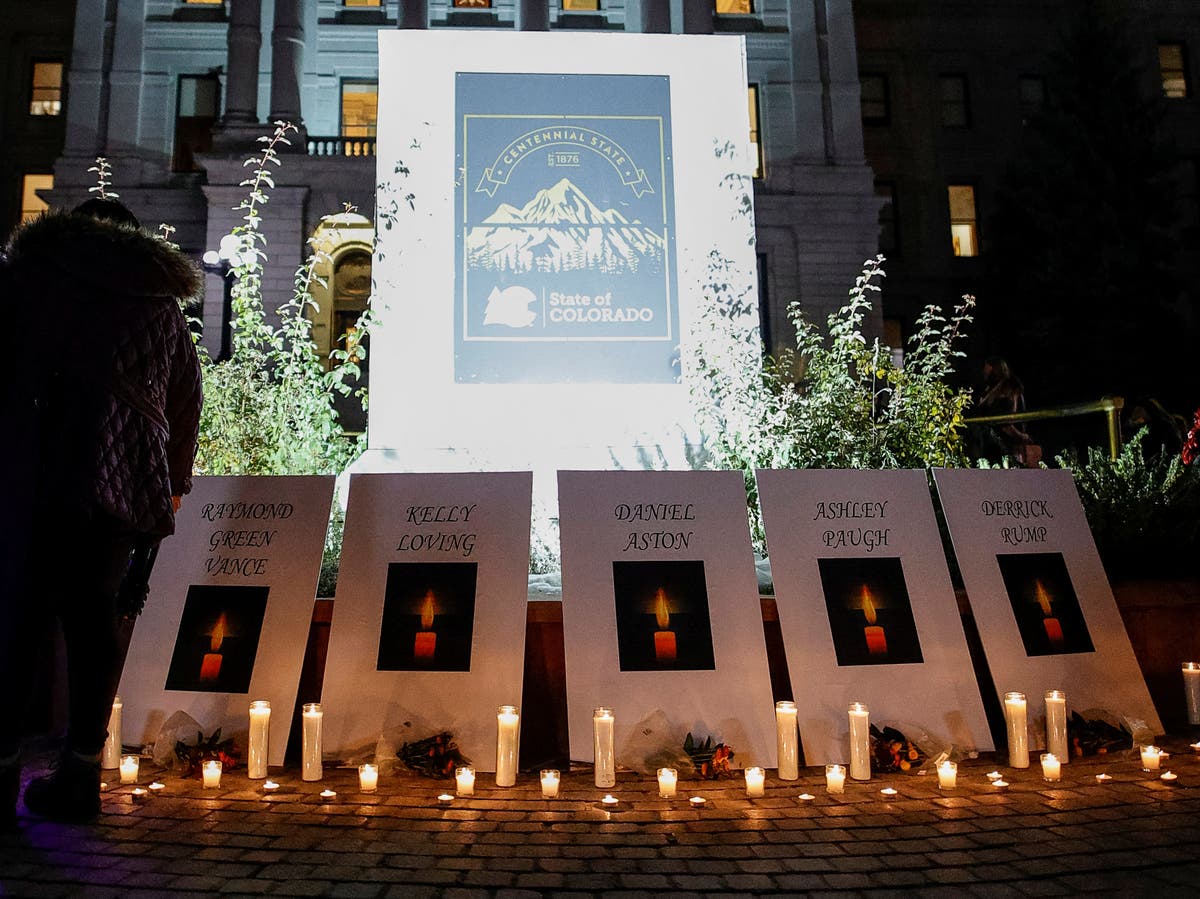 Army veteran gives account of tackling Colorado Springs gunman
The father of Colorado Springs shooting suspect Anderson Lee Aldrich triggered public outcry for his anti-LGBT+ views after he said his first reaction on being informed of the attack at Club Q was to question why his child was at a gay bar.
Aaron Brink, a former porn actor and MMA fighter, told CBS8: "I go on to find out it's a gay bar. I said, 'God, is he gay?' I got scared, 'S***, is he gay?' And he's not gay, so I said, 'Phhhewww…'"
He added that his family was Mormon and "we don't do gay".
Aldrich, 22, who allegedly identifies as nonbinary, is facing preliminary charges including five counts of murder along with five charges of committing a bias-motivated crime causing bodily injury.
At least 18 others sustained injuries when the suspect stormed into the club just before midnight on Saturday and opened fire with an AR-15-style rifle.
The suspect was taken down by an Army veteran named Richard Fierro, and mugshot photos show Aldrich with extensive wounds to the head and neck.