City of blight: Row erupts over filthy streets in Paris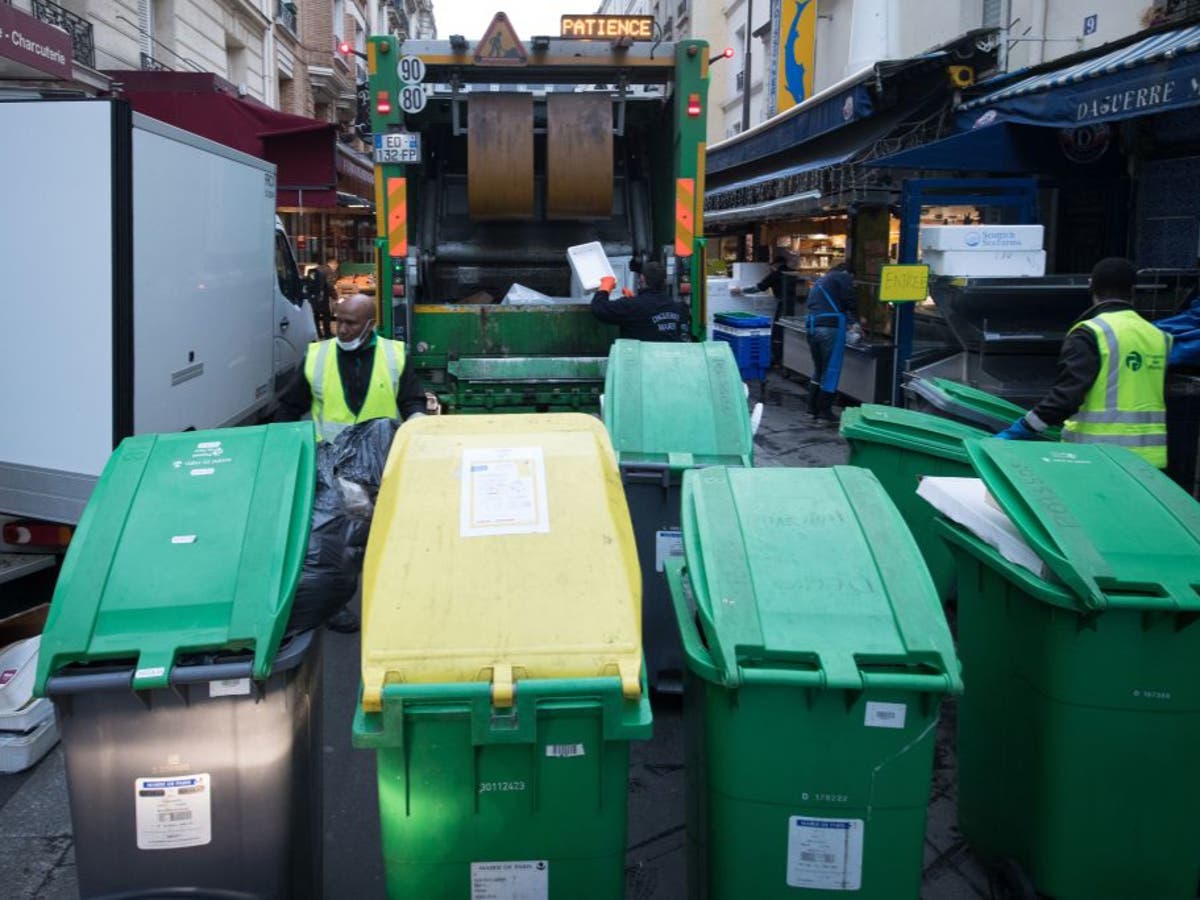 Authorities in Paris have hit back against accusations that the city is in "decay", after Parisians posted thousands of comments and pictures of rubbish piled high in the streets and graffiti.
City officials said they have become a target of a "political smear campaign", as the images flooded the hashtag "saccage Paris" – which means "trashed Paris" – on social media over the Easter weekend.
The Paris deputy mayor, Emmanuel Gregoire, said the social media campaign was a "travesty of reality" and that the city cleaners were doing all they could to keep the densely populated French capital clean.
He told RTL Radio: "If you take a picture every day of the worst moment of your daily life that isn't reality. You have to draw a distinction between occasional issues of cleanliness and the slant of political protest."
Many of those flooding the hashtag with pictures of streets strewn with litter, damaged pavements and sprawling graffiti accused Socialist Party mayor Anne Hidalgo for "abandoning the city".
Read more:
But on its official Twitter account, the city's administration said in response to the social media campaign: "Like all cities, Paris is faced with incivility and problems of regulating public space.
"Nevertheless, some photos posted are old or taken before the passage of the cleanliness teams. 2,500 agents work every day, several times a day, throughout Paris. In addition, the number of cleaning staff is currently reduced by 10 per cent due to the spread of Covid-19."
Ms Hidalgo's opponents on the political right seized the opportunity to criticise the city's management. Far-right leader Marine Le Pen said the images of filth broke the hearts of those who love Paris.
"The degradation of our beautiful capital by the Hidalgo team is a national suffering that should not leave any French [citizen] indifferent," she tweeted.
Rachida Dati, from the liberal-conservative Republicans party and mayor of the seventh arrondissement (district) of Paris, called for an emergency council meeting to address "problems of cleanliness and sanitation".
But Jerome Coumet, a member of the Socialist Party and mayor of the 13th district of Paris, said he saw no evidence of a ruined city, but an orchestrated political campaign.
France has entered a third national lockdown as the number of people being treated in intensive care for Covid-19 at its highest in almost a year.
The country is hoping that speeding up its vaccination campaign, combined with the month-long lockdown, will help it bring the virus back under control.