Chris Hipkins sworn in as New Zealand's new prime minister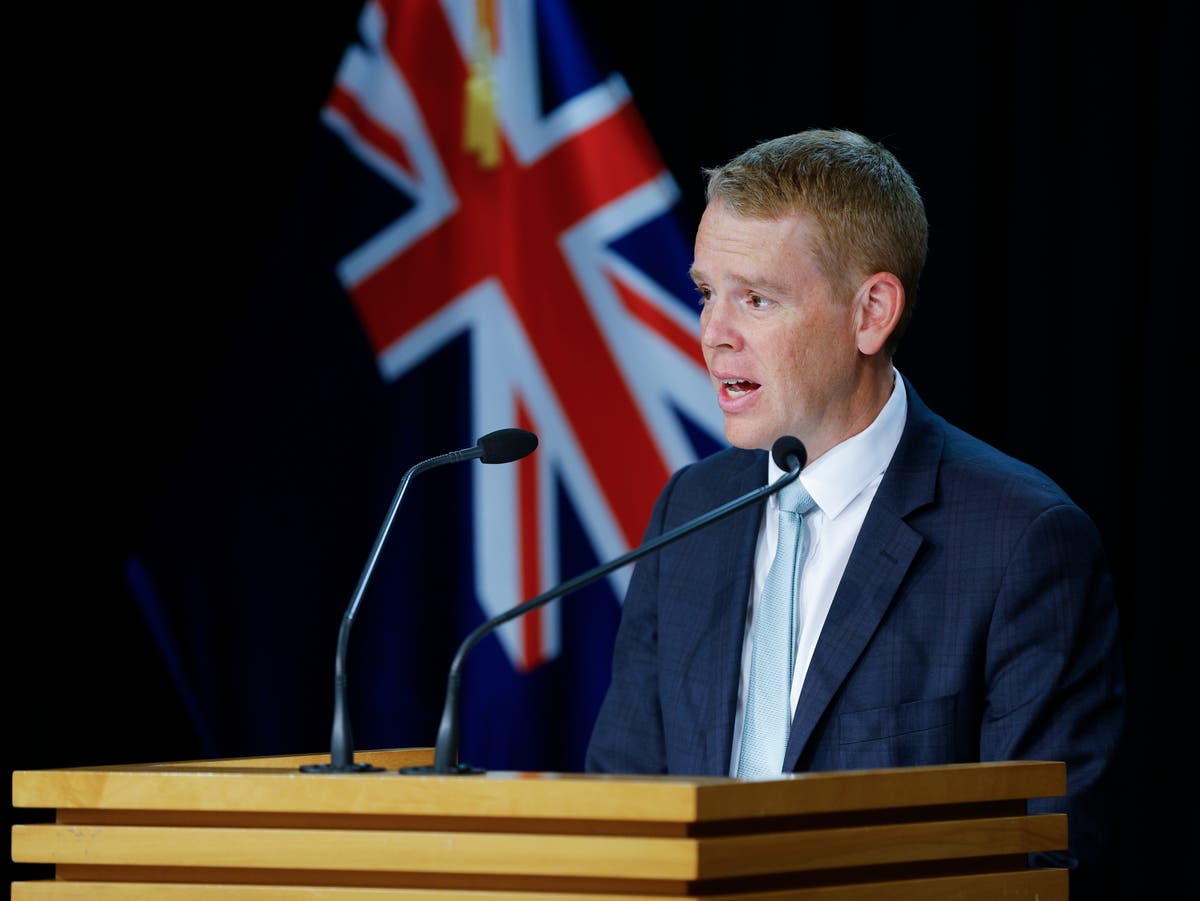 Chris Hipkins has been sworn in as the new prime minister of New Zealand and "took the baton of responsibility" from Jacinda Ardern who announced her shock departure last week.
Mr Hipkins, 44, and his deputy Carmel Sepuloni, who is the first person of Pacific Islander descent to hold the role, were sworn in at the Government House by governor-general Dame Cindy Kiro on Wednesday.
"It feels pretty real now," Mr Hipkins said after the brief ceremony.
"This is the biggest privilege and opportunity of my life. The deputy PM and I both take today's appointment very seriously," he added.
He walked alongside Ms Ardern in Rātana Pā – a culturally significant town where the founder of a Maori political movement resided – on Tuesday for what was the outgoing prime minister's final act.
Last week, Ms Ardern said she didn't have enough "in the tank" to continue as the prime minister or try for re-election in October this year.
Chairing his first cabinet meeting as the prime minister, Mr Hipkins promised he would keep a fresh focus on the country's cost-of-living issues and pledged to keep an eye on "immediate priority issues".
He explained that he was "not going to start making announcements only a few hours into the job… I need to work through the options", but added that "there would be a relief over the coming weeks and months".
He also promised he would "reprioritise, refresh and refocus the government's work" to address "bread and butter" issues.
"Household budgets are being stretched, and we do need to do as much as we possibly can to help with that," he said.
On Sunday, the new prime minister used his first speech, after being unanimously voted in by his party as Ms Ardern's successor, to thank his "very good friend" for her leadership and criticise misogynist abuse, threats and vitriol she faced during her tenure.
"Jacinda's leadership has been an inspiration to women and girls everywhere. But it's also been a reminder that we've got a way to go when it comes to ensuring that women in leadership receive the same respect as their male counterparts," he said.
"The way Jacinda has been treated, particularly by some segments of our society – and they are a small minority – has been utterly abhorrent. I think we as men have a responsibility to call it out when we see it."