British Virgin Island premier detained in US on drug trafficking and money laundering charges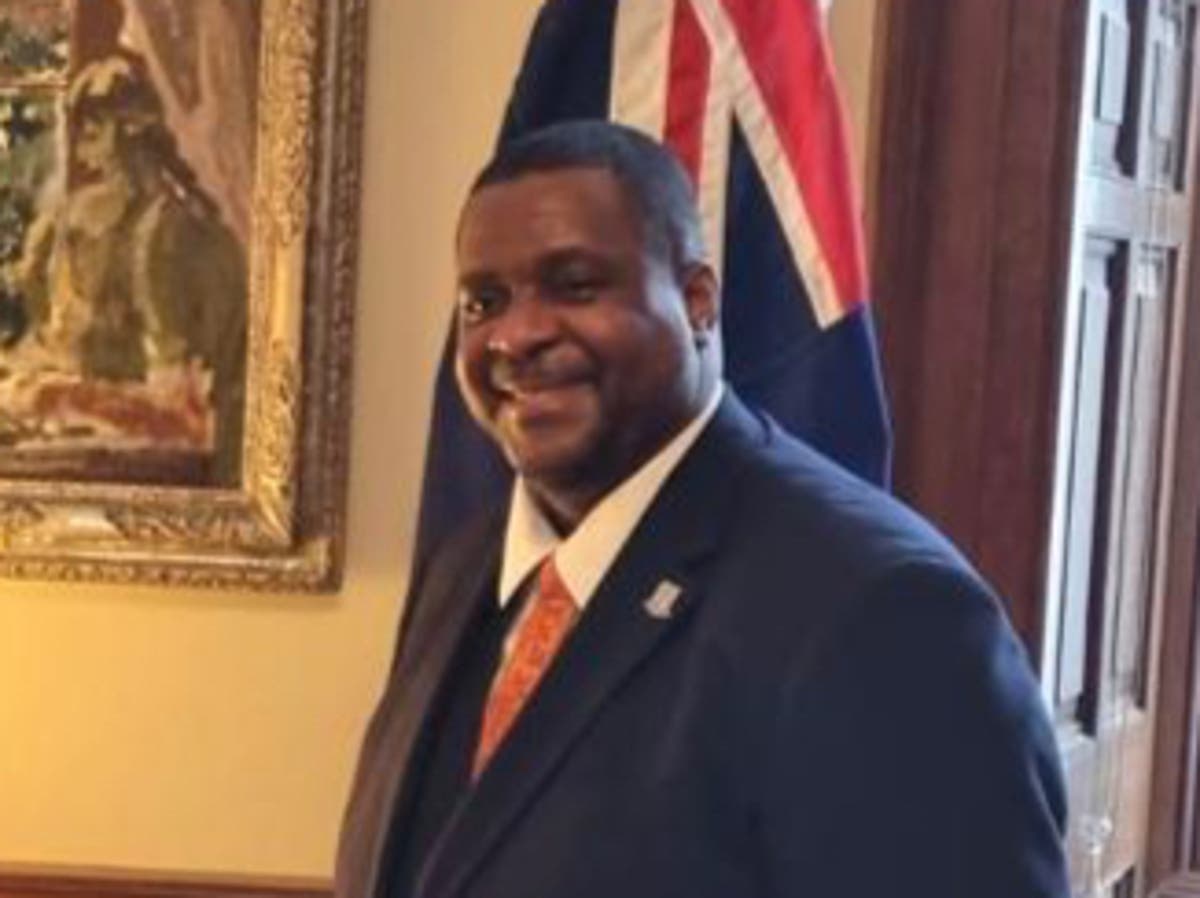 British Virgin Islands (BVI) premier Andrew Fahie was arrested in the United States on charges related to drugs trafficking and money laundering.
He was detained by the US Drug Enforcement Administration (DEA) in Miami on Thursday morning, according to BVI governor John Rankin – who was notified of the arrest by the British government.
Mr Fahie and Oleanvine Maynard, manager director of the BVI port authority, were both arrested on charges of conspiring to import more than five kilos of cocaine into the US, as well as money laundering – the Miami Herald reported.
They met with undercover DEA agents posing as cocaine traffickers to check out an alleged shipment of $700,000 (£560,000) in cash on an airplane that they believed was going to the BVI, the authorities reportedly told the newspaper.
The pair are to appear in Miami federal court on Friday (29 April).
A third person, Kadeem Maynard, the son of Ms Maynard – the BVI's port authority director, was also arrested in connection with the undercover DEA case, but not in Miami, according to the Herald.
UK foreign secretary Liz Truss said she was "appalled by these serious allegations" against the leader of the ruling Virgin Islands Party.
She said Mr Rankin would be holding an emergency meeting to "set out next steps".
One of the next steps would be to urgently publish the report of the Commission of Inquiry that has looked into how the British overseas territory in the Caribbean is governed – Ms Truss said.
She added: "This arrest demonstrates the importance of the recently concluded Commission of Inquiry."