British Fashion Council to support 34 designers in 2021-22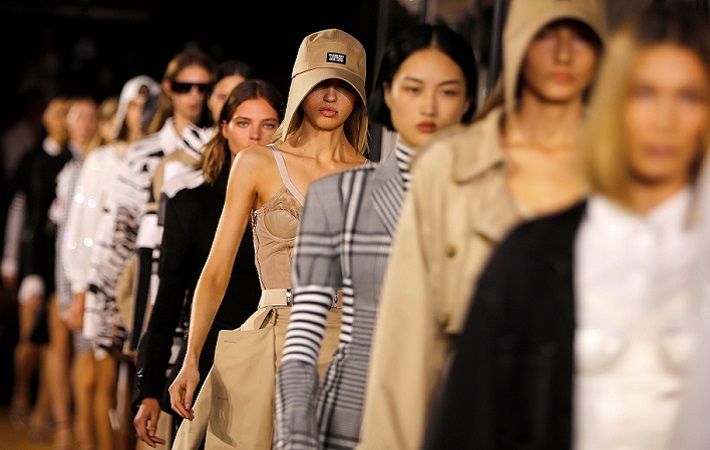 The British Fashion Council (BFC) has announced its annual programme of talent support and impact. In 2020-21, the BFC raised £1.7 million for its charity, the BFC Foundation, and its talent support initiatives. This year (2021-22) the BFC Foundation will support 34 designers and a number of students through mentoring and financial support grants.
The BFC Foundation supports the future growth and success of the British fashion industry by focusing on education, grant-giving and business mentoring. The charity activates four support initiatives and allocates several scholarships each year to students, aiming to strengthen those leading the way in terms of creativity, positive business growth, environmental and community impact as well as to increase the diversity of the talent pool, BFC said in a media release.
The support initiatives are BFC Newgen in partnership with TikTok, BFC/GQ Designer Menswear Fund and BFC/Vogue Designer Fashion Fund that support creativity in business, as well as BFC Fashion Trust that empowers growth.
Newgen sponsorship is awarded annually to womenswear, menswear and accessories designers and offers designers financial support, showcasing opportunities and mentoring to develop critical business skills to future proof their businesses. The 2021-22 Newgen in partnership with TikTok recipients are Ahluwalia, Art School, Asai, Bianca Saunders, Conner Ives, Eftychia, Feben, Helen Kirkum, Labrum London, Matty Bovan, Nensi Dojaka, Paolo Carzana, Per Götesson, Richard Quinn, Robyn Lynch, Roker, S S Daley, Saul Nash, Stefan Cooke, Supriya Lele and Yuhan Wang.
Established in 2013, the BFC/GQ Designer Menswear Fund aims to celebrate exceptional talent and empower businesses to play their part in positive growth through bespoke high-level business mentoring, pro-bono legal services from Sheridans, professional services and awarding a cash prize. The shortlisted designers for this fund are Ahluwalia, Bethany Williams, Bianca Saunders, Feng Chen Wang, Nicholas Daley and Stefan Cooke. The winner will be announced during London Fashion Week June 2021.
Established in 2008, the BFC/Vogue Designer Fashion Fund celebrates exceptional talent and empowers businesses to play their part in positive growth through bespoke mentoring and awarding of a £200,000, taking their business to the next level. The winner of the 2021 BFC/Vogue Designer Fashion Fund was announced is Bethany Williams.
The BFC Fashion Trust empowers positive business growth through financial grants and mentoring. It supports projects that enable brands to think strategically and accelerate positive business growth through finance, business support, and pro-bono legal services from Taylor Wessing. For the first time, BFC Fashion Trust was open to all gender collections and/or accessories.
In support of this year's initiatives, the BFC has also announced the launch of the BFC Industry Mentor Hub, a pilot mentoring scheme that will enable designer support opportunities across the fashion value chain between BFC initiative recipients and teams from BFC Patrons.
Fibre2Fashion News Desk (KD)