Biden news – live: President to take action on guns as Mike Pence 'prepares' for 2024 presidential campaign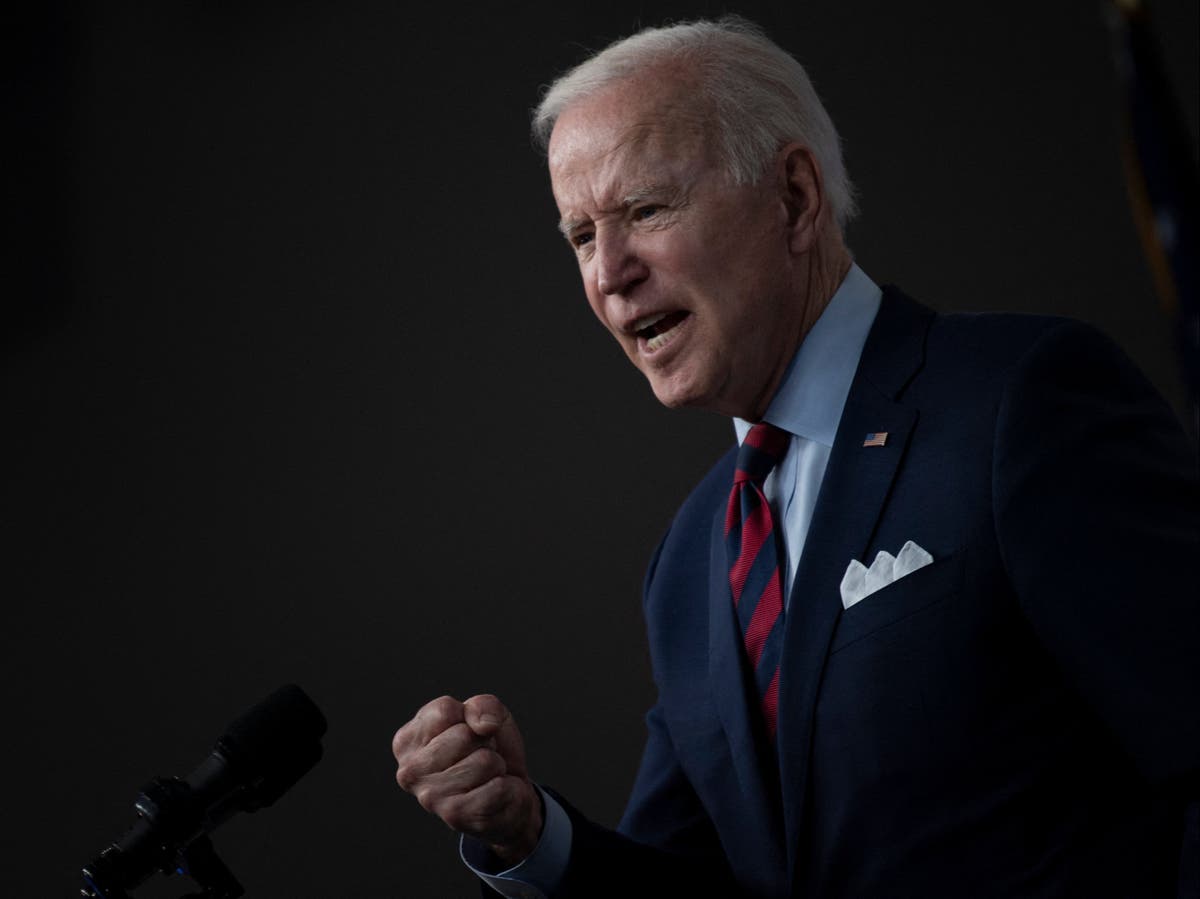 Joe Biden has long campaigned for stricter gun control
The Biden administration's much-awaited gun control agenda is set to kick into action today as the president lines up six executive actions on what one adviser has called "the gun violence public health epidemic". Gun safety is one of Mr Biden's signature issues going back decades, and pressure on him to take aggressive action on it has been intensified by recent mass shootings in Atlanta and Boulder.
Mike Pence appears to be getting his ducks in a row for a future in high office, launching an advocacy group to "build on the success" of the Trump administration and hiring key Trump figures to sit on its board. Among them are two of the last four years' most visible Trumpers: Kellyanne Conway and Larry Kudlow.
The LAPD are under fire over a new video that shows police officers arresting a Black man who smiled at them as they looked for a white suspect. Released on the orders of a federal magistrate, the 11-minute clip shows the music producer and his girlfriend being arrested as he takes out his trash in broad daylight.
1617869350
Biden to unfurl gun control agenda
Besides the pandemic response and restoring the economy, few issues are more urgent for progressives and liberals than gun safety reform. With his early presidency already marred by two major mass shootings, Joe Biden is now expected to unleash a set of executive orders of the kind some hoped he would use in January.
He is also preparing to nominate the first Senate-confirmed head of the Bureau of Alcohol, Tobacco and Firearms since 2015: David Chipman, a well-known gun control advocate who advises Giffords, the campaign group set up after the shooting of Congresswoman Gabrielle Giffords in 2011.
Andrew Feinberg has this analysis:
Andrew Naughtie8 April 2021 09:09
1617868650
Good morning
Welcome to the Independent's US politics live blog, keeping track of rollercoaster events in the Biden administration, Washington DC and beyond.
Andrew Naughtie8 April 2021 08:57