Biden news – live: Matt Gaetz accused of seeking Trump pardon as Stephen Miller unveils new anti-Biden project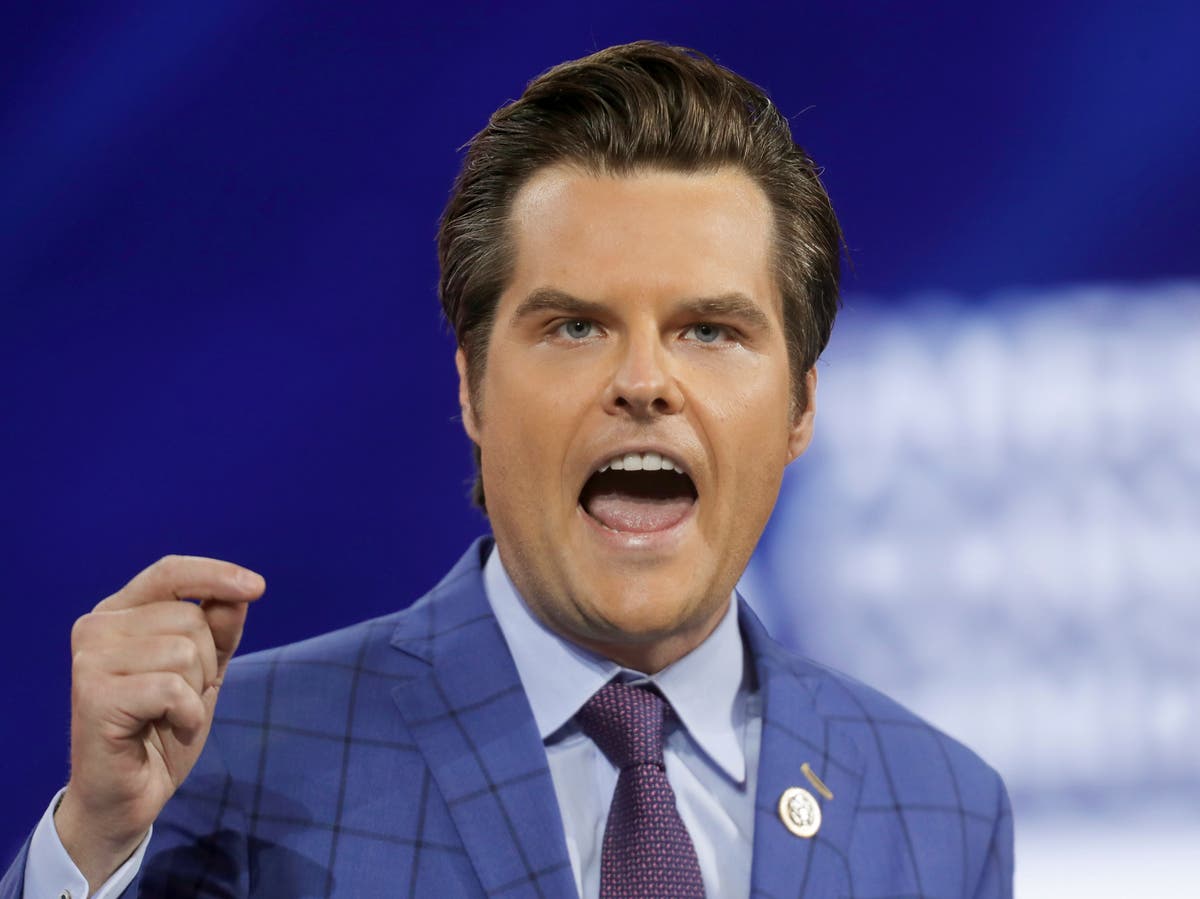 Biden warns of complacency as Covid vaccine rollout continues
Under-fire Florida congressman Matt Gaetz reportedly sought a blanket pardon from former president Donald Trump during the final weeks of his administration, a revelation that comes as he faces a federal sex trafficking investigation.
Mr Trump's successor, Joe Biden, has meanwhile warned Americans against treating the coronavirus pandemic with complacency as he moved forward the deadline for widespread access to the Covid-19 vaccines to 19 April, two weeks earlier than previously planned.
"Despite the progress we're making as a nation, I want every American to know in no uncertain terms, that this fight isn't over. This progress we've worked so hard to achieve can be reversed. Now's not the time to let down. Now's not the time to celebrate," he said, speaking at a vaccination site at the Virginia Theological Seminary in Alexandria on Tuesday.
Stephen Miller, one of Mr Trump's most hardcore anti-immigration aides, is launching an organisation dedicated to obstructing Joe Biden's agenda in courts across the US. According to Mr Miller, America First Legal will go after "anything the president does that we believe to be illegal".
Read more: