Biden news – live: Florida governor sues president as fallout from gun orders continues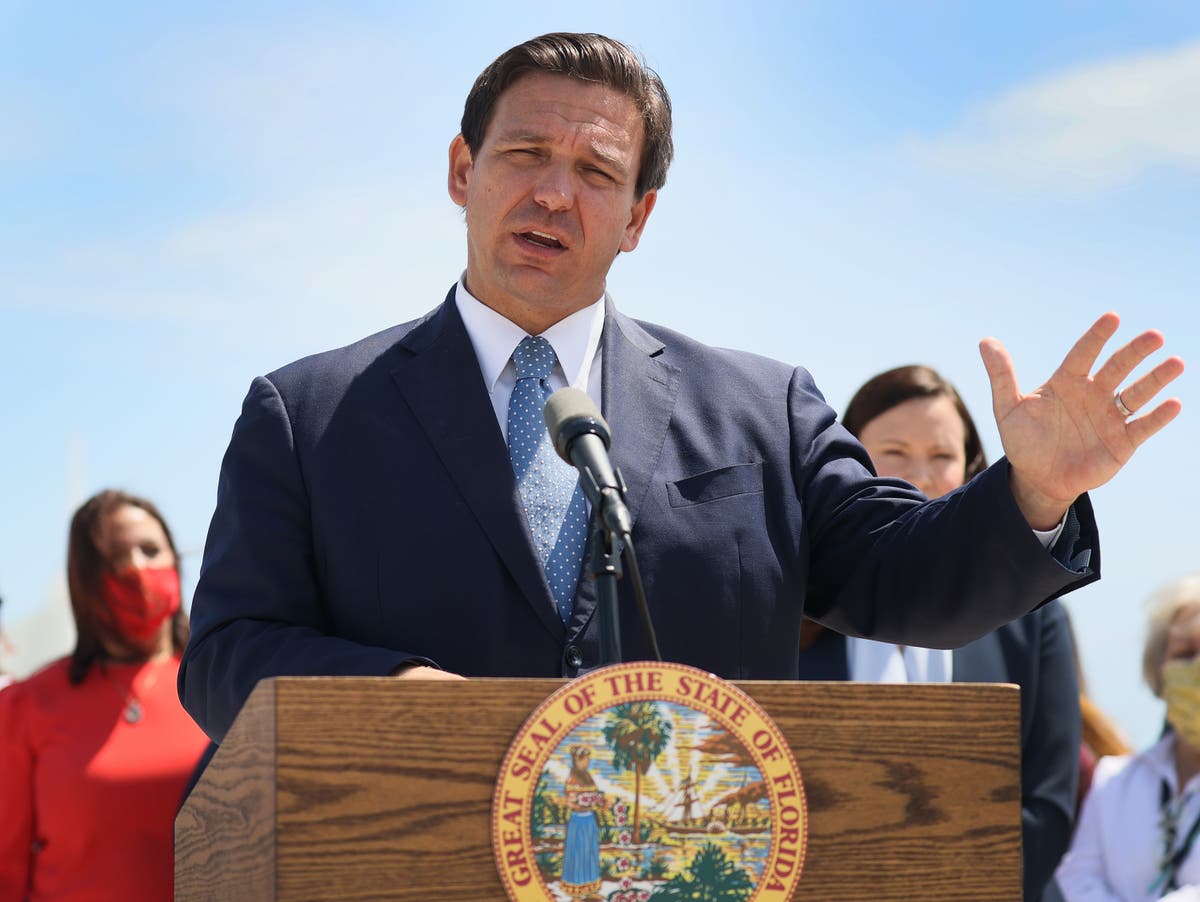 Florida's Republican governor, Ron DeSantis, has begun a lawsuit against the Biden administration to overturn a no-sailing directive that is depriving his state's cruise industry of billions of dollars. Mr DeSantis, who has long been a critic of lockdowns and social distancing restrictions, said at a press conference yesterday that "we don't believe the federal government has the right to mothball a major industry for over a year based on very little evidence and very little data".
Joe Biden's sweeping moves yesterday to introduce tighter gun safety regulations have provoked strong reactions on all sides. Gun safety advocates are rejoicing in a president taking actions they've demanded for years, while the gun lobby and second amendment advocates are furious both at the actions themselves and that the president has taken them via executive order. Mr Biden says the onus is now on Congress to take more permanent actions.
The trial of Derek Chauvin for the killing of George Floyd yesterday saw an expert witness testify that the drug fentanyl did not play a role in his death, while another explained that Mr Floyd instead "had no oxygen in his body". He also dismissed an argument from the defence that Mr Floyd might not have died of strangulation because an autopsy found no bruising at his throat.