American apparel brand Gap expands NFT collections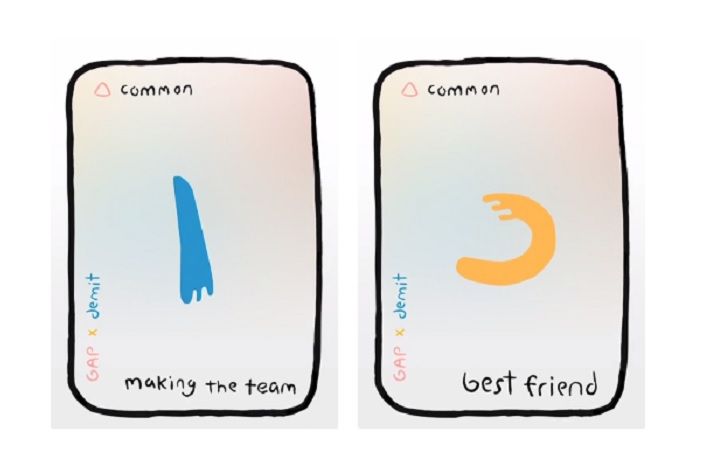 US-based apparel brand Gap has partnered with contemporary artist Demit Omphroy on his first Tezos NFT collection and has introduced the first fashion collaboration of NFT wearables with petaverse game Dogami´.
Demit launched a limited-edition graphic tee collection (Gap x Demit) as part of the brand's Artist Series featuring his unique and recognisable work, and now Demit is launching his first NFTs with Gap. Demit's art depicts life through vibrant colours and an expressionistic style, seeing the world through his inner child.
"My work is playful, expressive, and simplistic, yet loaded with emotion," said artist, Demit Omphroy. "Being able to express myself through a new digital medium and collaborate with Gap, one of the most iconic brands in history, is exciting for me as a creator. I can't wait to share my first NFT collection with the world."
"Partnering with unique artists and creators is a cornerstone of our NFT programme," said Chris Goble, chief product officer at Gap. "We are thrilled to collaborate with Demit and to create this vibrant collection of NFTs and product that amplifies his voice and represents his distinct individual style."
The experience has kicked off with three gamified level drops: Common, Rare and Epic. Common is on sale for a limited time for 2 tez (XTZ). Rare will be on sale starting June 9 for 8 tez (XTZ) and Epic on June 14 for 50 tez (XTZ). The digital collectibles will be available on a first come, first served basis Gap's official store. Rare and Epic levels will be available in more limited editions. The entire collection supports payments in both fiat and tez.
On June 15, the One of a Kind digital auction will begin, featuring single edition digital art and a custom, hand-painted Gap denim jacket by Demit.
In July, Gap x Dogami´ NFT wearables will launch as the first fashion collaboration in the petaverse. Digital Gap logo hoodies specifically designed for Dogami´ avatars will engage players to express their virtual pet's individual style that will have a direct impact on game stats.
The Gap Threads marketplace and Dogami´ are both built on Tezos, a more energy efficient blockchain, allowing for minimal energy consumption and a low carbon footprint. In addition, Gap continues to partner with Interpop to create the Gap Threads experience. Customers can also join Gap's Discord server to connect, engage, and foster a community with other fans of Gap NFTs.
Fibre2Fashion News Desk (KD)