Alex Murdaugh trial – live: Legal scion's family support him in court during opening arguments in murder case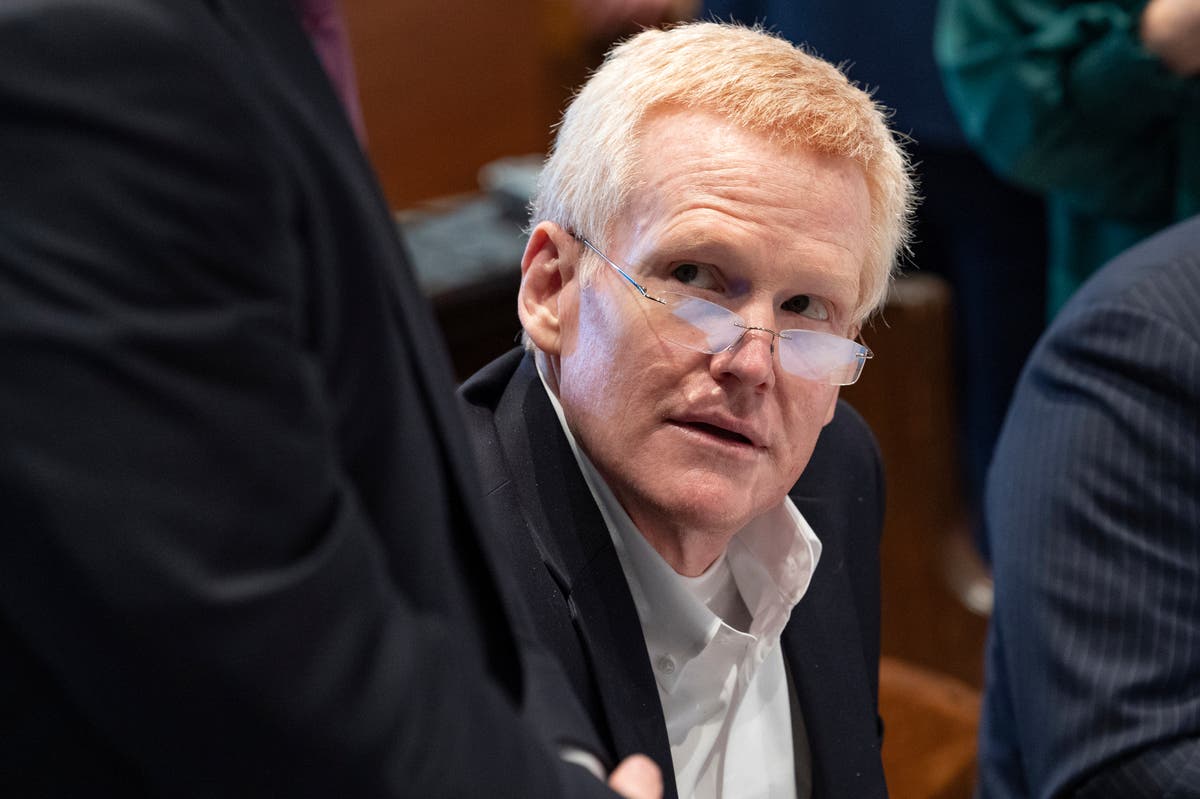 Jury selection for Alex Murdaugh accused of killing wife, son
Alex Murdaugh is on trial accused of murdering his son and wife to cover up a yearslong fraud and money laundering scheme in a case that has gripped South Carolina.
Margaret Murdaugh, 52, and Paul Murdaugh, 22, were found shot dead on their rural Colleton County property in June 2021.
More than a year later, Mr Murdaugh, 54, was charged with their murder and has pleaded not guilty. Opening arguments will begin on Wednesday after the final jury was seated.
The trial marks a spectacular fall from grace for Mr Murdaugh, who was until recently a powerful attorney and came from three generations of district attorneys who reigned over South Carolina's Lowcountry.
He has since been disbarred, and in a separate criminal case faces more than 100 charges for an alleged $9m tax evasion scheme.
In pre-trial arguments, prosecutors said they wanted to show the jury evidence of the other crimes Mr Murdaugh is charged with.
They argue that Mr Murdaugh killed his wife and son show he killed his wife and son as a distraction from the other crimes he was allegedly committing, which included money laundering and stealing settlement cash from clients.